Every Corporate firm holds a conference or meeting very often. The bigger is the company; the huge business they carry on and big tycoons arrive at their event. So, to have a perfect conference, there cannot be any carelessness in organizing such corporate events… The conference venues should be best in class service and the hospitality is vital. So, if you want all these requirements to be fulfilled, then read below to find out 5 best conference venues in Vile Parle East, Mumbai.
1) Sahara Star
Sahara Star is located at the center of Western Suburb i.e. in Vile Parle East. It is just a few minutes away from the Mumbai Domestic Airport. The ambiance of the hotel is contemporary as well as modern. The Aces-The Presidential Boardroom is decorated in neutral tones and soft accents. Not only the interiors but the chefs too at the Sahara Star specialize in multi-cuisine delicacies, in both vegetarian and non-vegetarian food. Your guests' taste buds will be tickled and tempted by the mouthwatering treats prepared. They provided all the modern and basic facilities like W-Fi, Projector and Screen, Sound System, etc.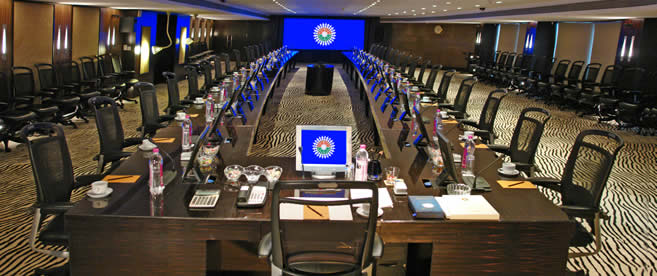 To know more, visit Sahara Star.
2) The Orchid Hotel
The Orchid Hotel is located just next to the Domestic Airport in Vile Parle East, Mumbai. There are five boardrooms here, each designed to seat for around 08-18 guests depending upon the seating arrangement… They are named as Amber, Emerald, Opal, Jade and Melange. Various seating arrangements like classroom style, boardroom and U-shape can be done as per your requirement. They serve both vegetarian and non-vegetarian food. Tea and coffee are served within board-rooms during the event.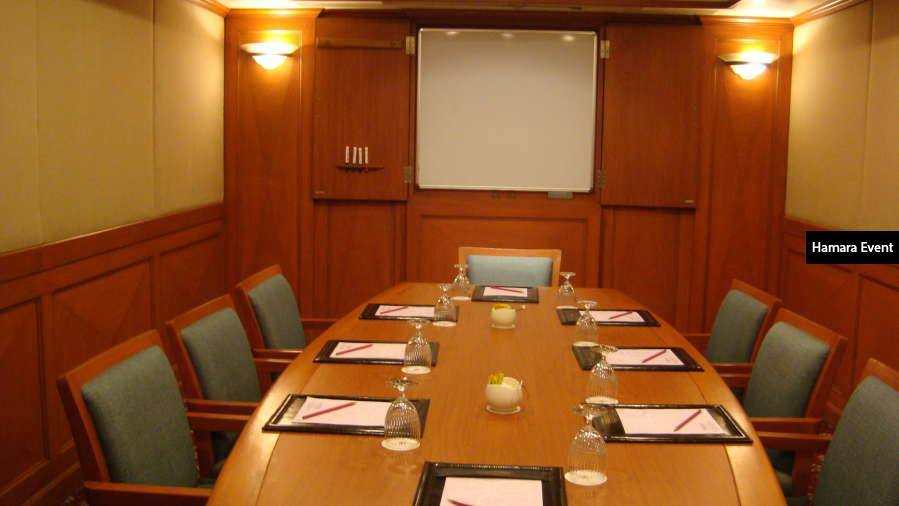 To know more, visit The Orchid Hotel.
3) Hotel Bawa International
Hotel Bawa International has a wide option for conference venues. No matter you want to host a corporate gala, business meeting or conference, this establishment is capable of catering to all your specific needs! It is strategically situated next to Domestic Airport. Its perfect location is what makes the hotel a preferred meeting place for local and international business travelers. On the other hand, the venues have Wi-Fi access and modern equipment that meet the high demands of today's conference facilities.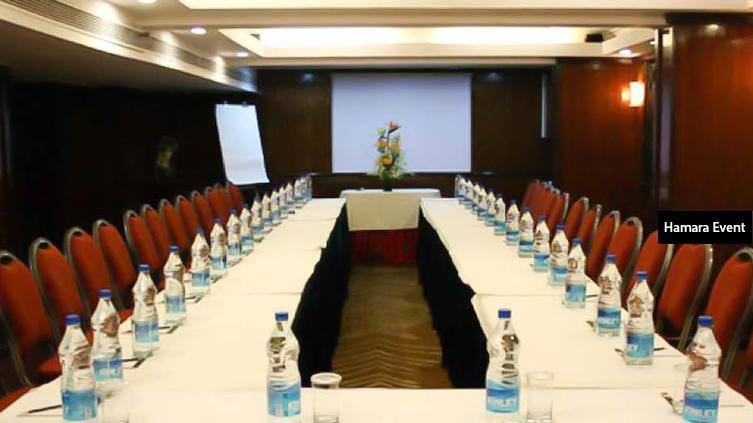 To know more, visit Hotel Bawa International.
4) Hotel Planet Residency
Hotel Planet Residency is located in Vile Parle East, Mumbai and is in a close proximity to the commercial areas and entertainment hubs. Hotel Planet Residency plays host to a perfect balance and blends of diverse ethnicities and distinct spirituals beliefs. It offers banqueting and conferencing facilities for organizing social as well as business events. It has two conference halls, which can be booked for 05-65 guests. Corporate events can be organized in an excellent manner. They have a professional staff which looks after all your requirements and tries to make your event successful.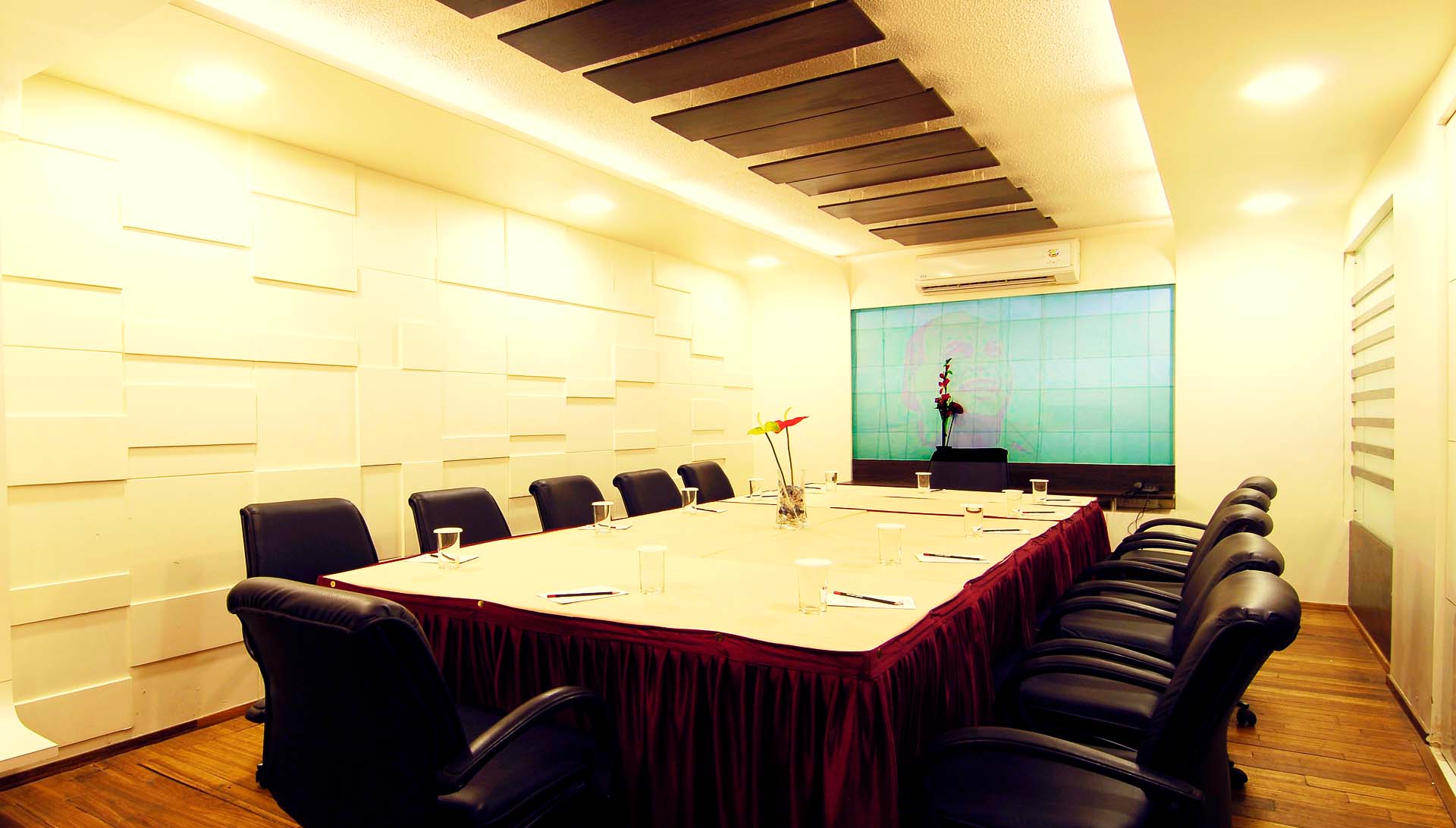 To know more, visit Hotel Planet Residency.
5) Hotel Rama Krishna
Hotel Rama Krishna caters well to both personal and business needs. So if you want to organize an important business conference then you are in perfect place. Varieties of options are provided to suit all your needs. They have up-to-date technology and provide free Wi-Fi internet access as well. The chefs have specialized in South Indian delicacies and other dishes too so this makes it an excellent choice for a casual lunch or business gathering.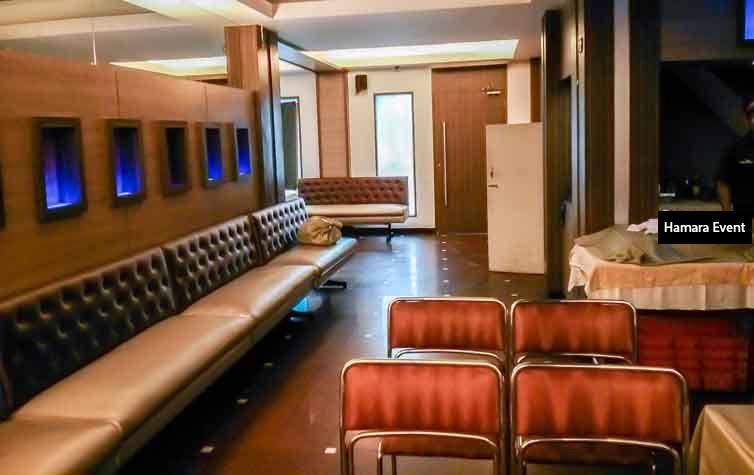 To know more, visit Hotel Rama Krishna.
These conference venues in Vile Parle East, Mumbai are well-known.
For more Conference Venues, Visit Hamaraevent.com.