In this age of fast developing technology, it is high time that we as individuals become more aware and cautious about the changing environmental conditions. When half of India is busy in blaming the bursting of crackers as one of the biggest reasons of increasing pollution, we have brought to you some ideas and hacks that will explain how to have a perfect eco-friendly wedding.
Venue Selection: Selection of the right wedding venue is important for an eco-friendly wedding and it's an absolute no-no to select a closed arena like a banquet hall. Open-air space, a garden with lush greenery or a sea-shore is a great choice. But at the same time, a venue closer to home or the hotel where the guests are staying can help reduce the usage of petrol thus reducing carbon footprint.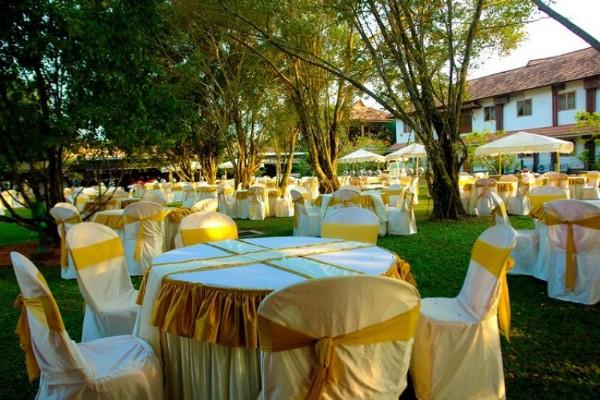 Open air wedding venue
Eco-friendly invitation cards: These are prepared with recyclable, eco-friendly papers and are printed with green (environment-friendly) ink. Sending e-cards is also a great way to prepare for an eco-friendly wedding.
What to do? Get invitation cards that are made from recycled paper and use no chemical dyes. You can also get eco-friendly printing ink for the cards and some, like the ones below, are printed on paper that can be planted and grows! For the RSVPs, go with digital responses on your wedding website rather than paper. The added bonus of having digital RSVP responses is that you export that list immediately to your seating chart. And you don't have to worry about stamps for several countries (because most Indian families have extended family around the world).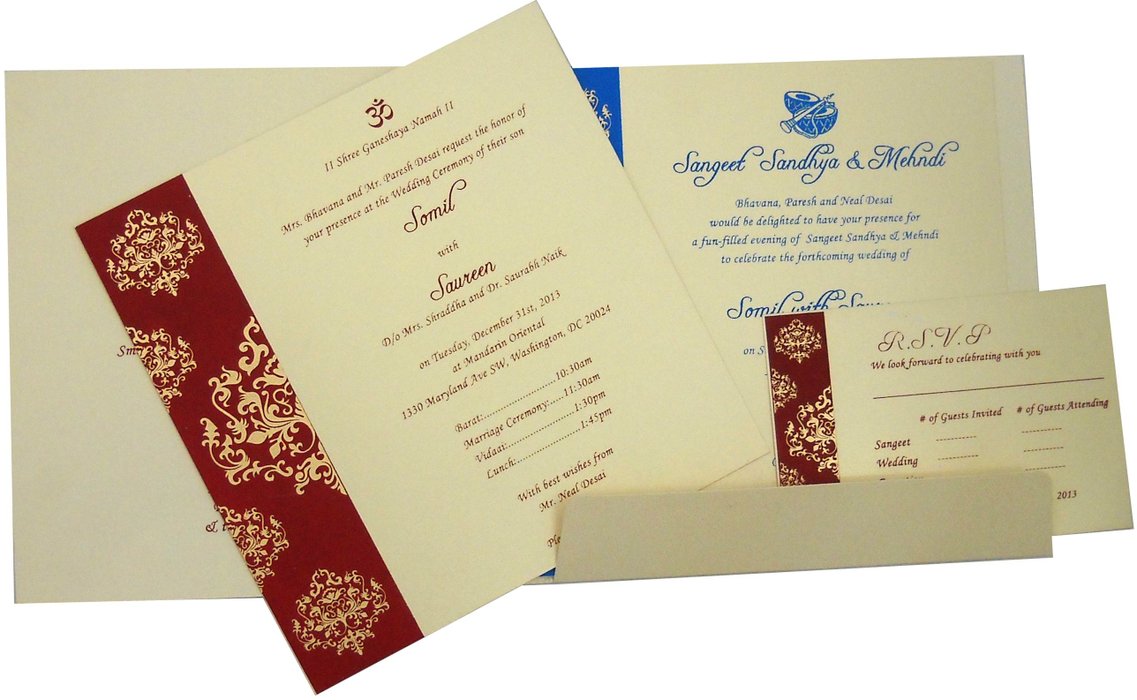 The lovely eco-friendly cards
Paper Decorations: Paper is an inescapable part of an eco-friendly wedding. Owing to its biodegradable nature, paper decorations can add a magical touch to your wedding venue. Innumerable designs and colour combinations can be created with the qualified help from a wedding planner. Definitely, such steps create a niche of a wedding.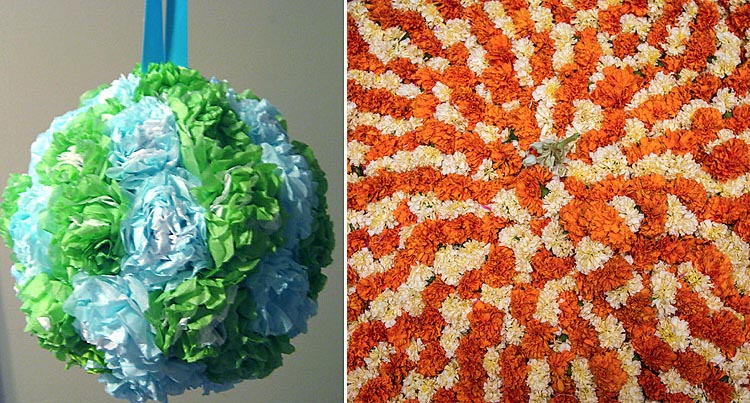 Do they look any less beautiful?
Unique Lighting Options with Papers: High voltage neon lights may make a wedding venue appear pompous but they don't have any contribution whatsoever to the environment. The best way to solve this is using paper lanterns and chandeliers. Thousands of colour possibilities can be created in with these. Also, they provide the ambience with a romantic look, which is ideal for a wedding.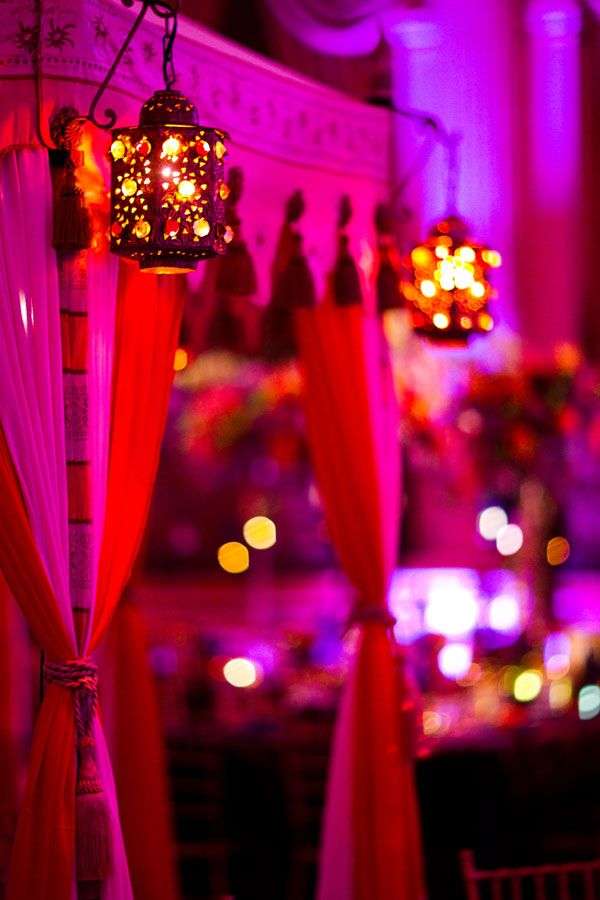 Lanterns decoration
Using Pebbles for Wedding Decor: Brilliant designs can be created by using pebbles. This is not only cost effective but also perfectly environment-friendly. Also, frees you from the tension of disposing of the hazardous substances that are bad for nature.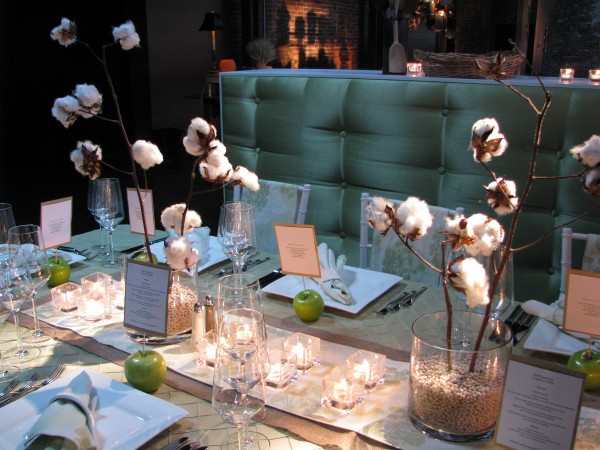 DIY ideas with pebbles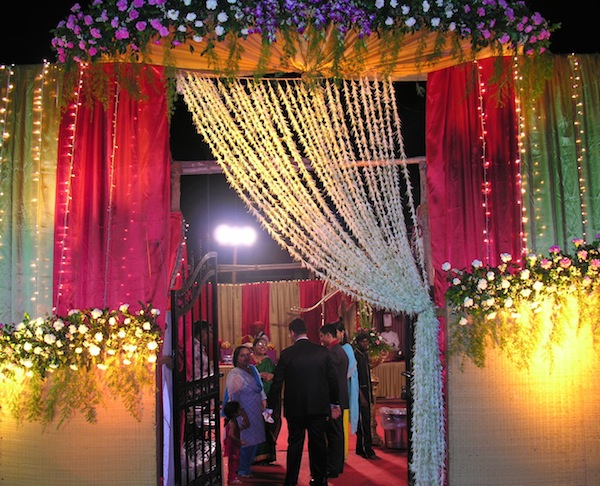 Keeping it simple
Serve Vegetarian Wedding Food: This is easier for Indian weddings than American weddings to have a vegetarian menu. Because most Indian families are vegetarian or have a significant number of attendees who are vegetarian, it's easy to make delicious vegetarian food that everyone will enjoy. Many traditional Indian dishes are vegetarian and so yummy!
To satisfy the cravings of your carnivorous guests, be sure to offer dishes that look "meaty," like kofta curry (vegetable balls in a cashew curry that look like meatballs), paneer tikka (grilled homemade cheese), and bajiyas (batter fried potatoes, onions, or peppers). Your guests will completely forget about that filet mignon and devour these vegetarian delights.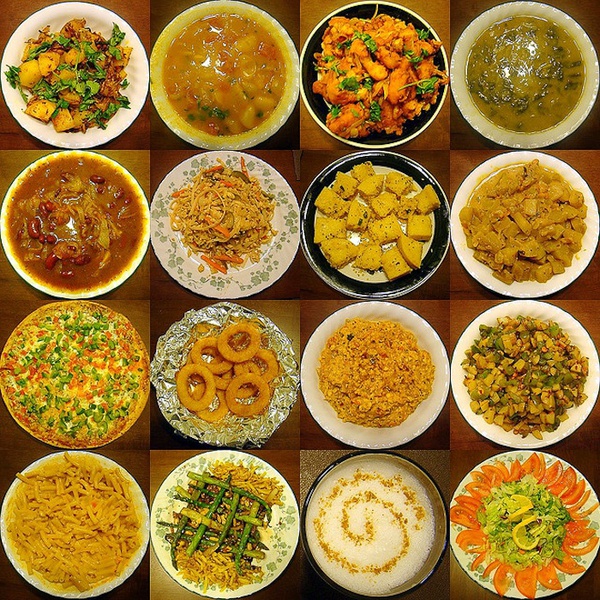 Delicacies of the Indian subcontinent
Eco-friendly Touch with the Bride and Groom's Dress: Apparels created from eco-friendly elements, such as hemp, organic cotton, peace silk, bamboo and natural silk not only make both of you appear gorgeous but also perfectly comfortable. While building your bridal trousseau, look for saris and dresses that your mum and relatives can pass on to you. You may end up finding that one of them would make the perfect wedding dress, or if cut and again stitched, a brand new outfit! Modern bridal apparel often involves chemical dyeing processes that are harmful to the environment. One can opt for local, hand woven bridal wear or even rent

one

since many online and offline companies offer such services. One can even wear heirloom bridal apparel and jewellery pieces that have been handed down through the generations. This kind of 'recycling' is not only economical but also good for the planet. It is also considered 'hip'; didn't

Bebo choose

to wear her mother-in-law's Lehenga for her wedding?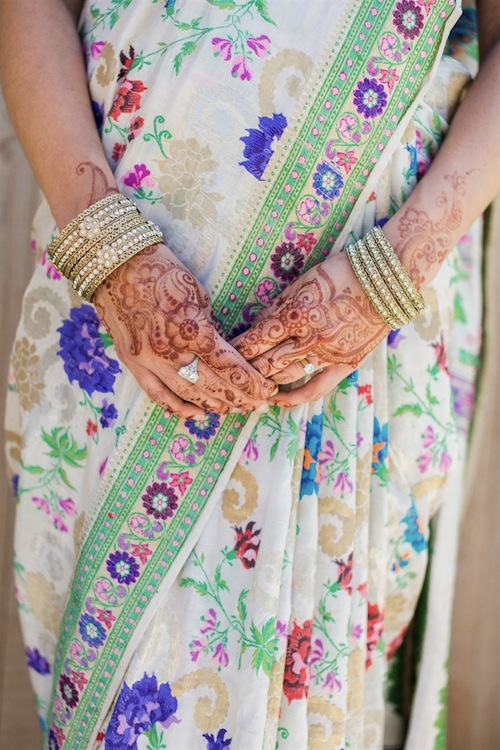 Some things never get old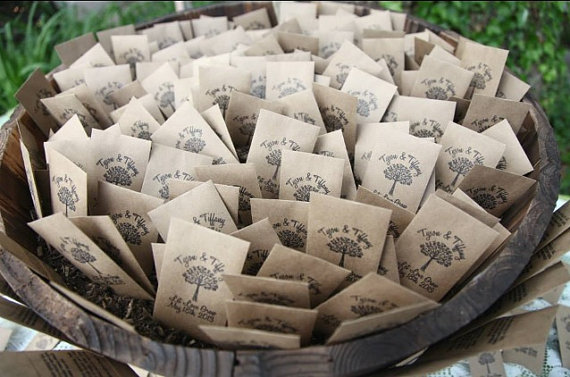 Seed packet favours
There are several benefits of having an eco-friendly wedding:
Green weddings use less toxic materials and petroleum based products thereby conserving natural resources. They also involve recycling of materials, flowers and the bridal apparel. Thus, they help create a positive impact on the planet.
Intimate and smaller wedding ceremonies are often green and eco-friendly. These naturally help one save money.
Many vendors and suppliers today help incorporate the 'green' theme into weddings. Couples can fulfil a great socioeconomic responsibility by helping support these vendors by buying their services and products.
We hope these ideas and reasons will help you make your wedding more memorable and the perfect eco-friendly wedding.