Wedding within a budget? Did you immediately think of cutting corners? Not required. It is actually the venue which is a major and avoidable cost. You can have the same beautiful wedding that you dreamt of without additional cost. Here is how. Select your venue carefully. You may find some more valuable wedding budget tips at the end of this blog, but first, you may have a look at these economical but spectacular venues.
1. Rang Resham The Palace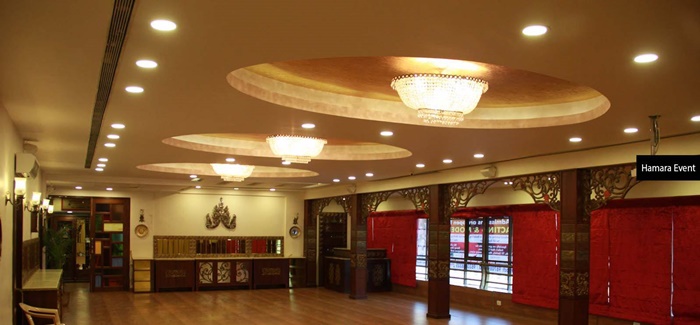 Located in prime Bhayander West with easy access from Bhayander railway station and Mira-Bhayander Road, this banquet hall is one of its kind in this part of Mumbai. With its beautifully designed interiors and welcoming staff, the hall is ideally suited for a wedding of about 350 guests. The carved wooden artifacts and mirror frames add to the charm of this venue. You could also book the place for your pre-wedding ceremonies like Mehendi, sangeet, and engagement or any other parties. The Hall is also known for the delicious buffets served there. This air-conditioned hall offers the facilities of changing rooms and DJ and is easy on the pockets. One can avail of the catering services at this banquet hall.
2. Rajasthan Hall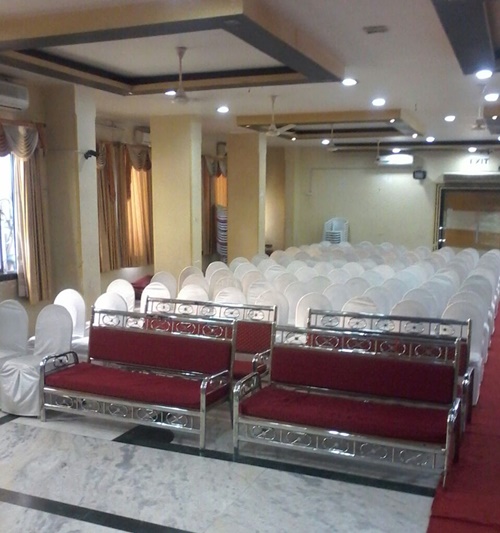 If you are planning a big wedding within a budget, then this hall is ideal. The Rajasthan Party Hall is a spacious banquet hall with multiple amenities offering the best value for money with the services they provide. This air-conditioned soundproof banquet hall can accommodate from 300-700 guests at a time. They also provide changing rooms and full-time housekeeping services. The team at the venue provides assistance with planning and executing every little detail required to make the event successful. From decor to catering and wedding cake to audiovisual equipment and guest management – everything is taken care of very well by the team.
3. Meera Banquets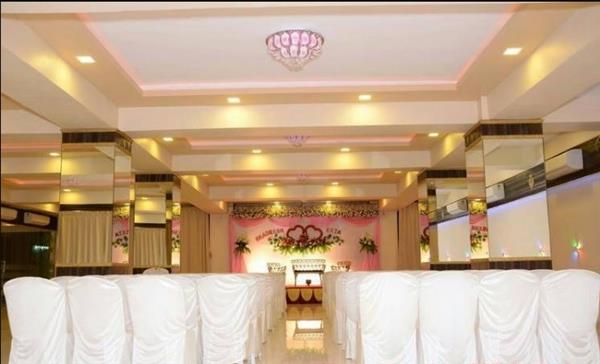 This stunning banquet hall is as beautiful as it is flexible. It can be decorated remarkably well to suit any type of event, be it weddings, sangeet ceremonies or reception parties. Also, this venue is ideal if you wish to celebrate your wedding with a number of friends and guests as it can accommodate up to 1000 guests comfortably. This Ac banquet hall is well-maintained with a separate dining area. They serve a wide range of delectable food, and the service is polite and friendly. Booking this hall would mean freedom from the stress of vendor management as the experienced team at the venue offers assistance with the decor, catering, and entertainment. Valet parking and free parking space are also made available.
4. Zaika Party Hall 1 - Zaika Orchid Banquet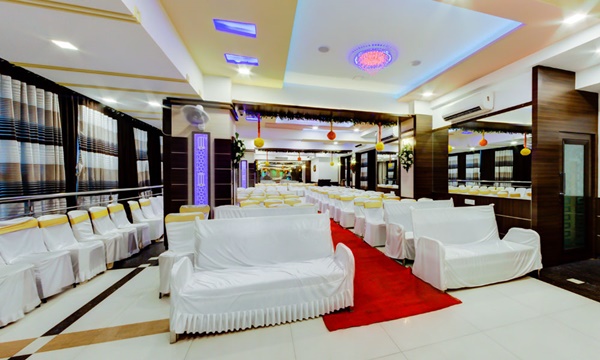 Looking for something modern and neat with a touch of luxury? Take a look at the Zaika Party Hall1 at Zaika Orchid Banquet. With spacious changing rooms available, the venue is well suited for weddings. The hall has contemporary decor and is not priced too high either. The team at the venue offers their efficient services for catering, decorating and with attention to little details that help make your event a memorable one. The venue is known for its delicious vegetarian and Jain food. Moreover, if you require to put up your guests for a few days of comfortable stay, the venue also offers 10 fully furnished modern apartments on the premises.
5. Venkatesh Banquet Hall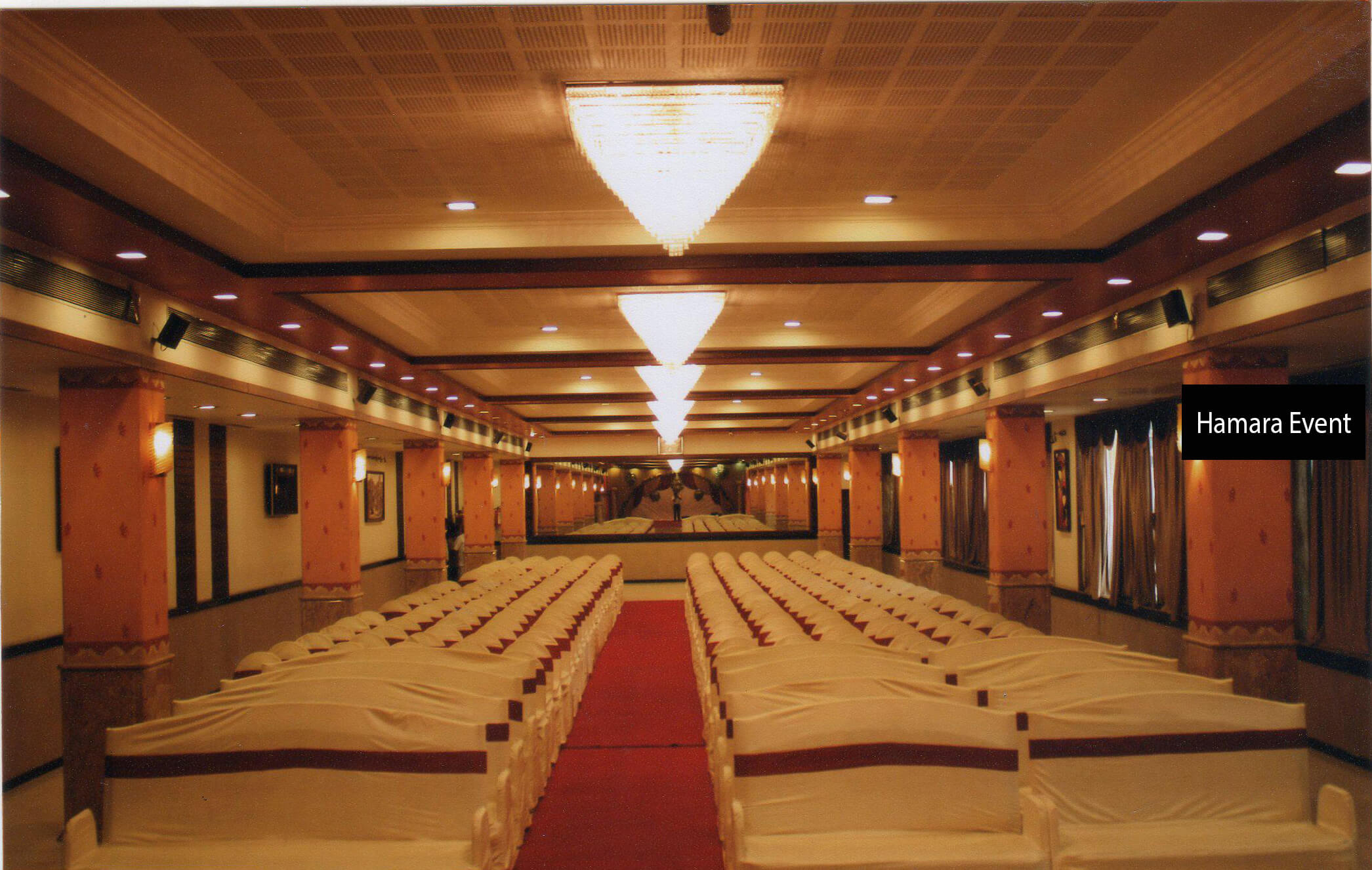 Spacious and stylishly designed with amenities that cater to weddings in a manner most befitting, the Venkatesh Banquet Hall can host a wedding of 800-1000 guests at a time. You would like to book this hall if you are planning a big wedding as it is well equipped to handle an event of such magnitude successfully. The team at the venue assists with the decor, catering, audio visual equipment and full-time housekeeping services. Four air-conditioned changing rooms are also provided for your convenience. They aim to deliver quality services and make your occasion an unforgettable one for you and your guests.
6. Kirti Marriage and Party Hall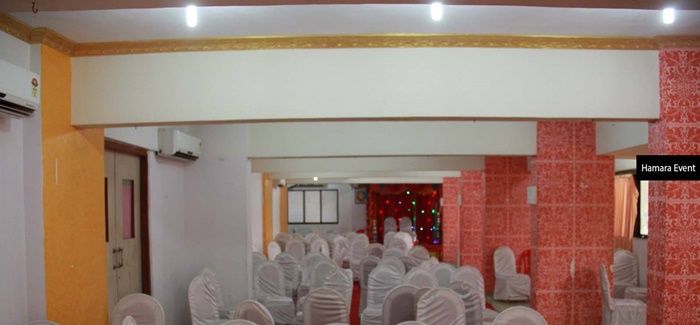 Kirti Marriage and Party Hall is a refreshing and lovely banquet hall that can be used to host weddings, wedding functions, and parties. The venue is fully air-conditioned and offers the utility of changing rooms. The team at the venue provides assistance with vendor bookings like the caterer, DJ, decorator, and others. A wedding of 400 guests can easily be accommodated in this banquet hall. Priced very reasonably, this venue is a must see if you wish to budget your event prudently.
7. Zaika Party Hall - Zaika Restaurant and Banquet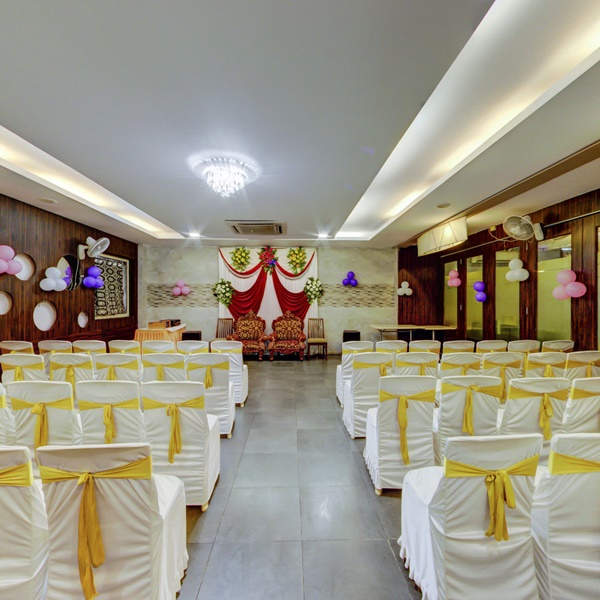 Renowned for their delicious vegetarian cuisine, the Zaika Party hall can be used to host weddings of 600 guest count. They provide prompt and courteous service, which is a must for successful events. The beautiful interiors of this banquet hall can be enhanced with the decor of your choice. With easy accessibility and the provision of changing rooms, this hall becomes a convenient venue for hosting weddings and wedding functions. This venue can easily serve to host your wedding in style without overstepping your budget.
8. Maxus Banquet Hall - Maxus Mall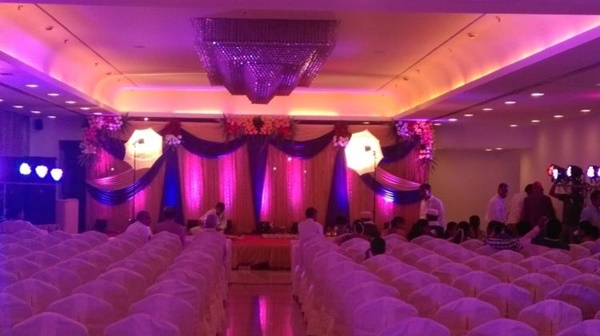 Grand weddings call for a grand venue. The Maxus Banquet Hall is just that. Located in the Maxus Mall in Bhayander, this magnificent hall is used to host a variety of events– weddings, receptions, sangeet ceremonies, and parties among others, for a guest list that can go up to 2000. Being within the plush and gorgeous chandelier lit interiors and served by attentive and professional staff can be quite a pleasant experience for your guests. The in-house catering panel can dish up a menu of your choice and the team at the venue can assist with organizing other aspects of your wedding like the decor and entertainment.
9. Zinc Banquet and Conference Room at Silverador Resort Club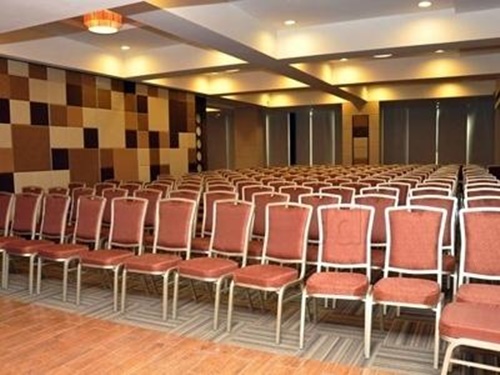 Situated in a picturesque location far from the buzzing city and yet close enough for easy navigation, the Silverador Resort Club is one of the preferred wedding venues in Bhayander. For a smaller sized wedding of 250 guests, the banquet hall at this resort is ideal. For bigger weddings, the lawns are preferred. Your guests can enjoy the mouth-watering delicacies prepared by the expert chefs of their in-house multi cuisine restaurant. Also, a short stay at this resort would allow you and your guests to enjoy the natural environs and various facilities of the resort like the swimming pool, Jacuzzi, and indoor games.
Read more on interesting wedding budget tips and make your own ideal wedding venue checklist