When was the last time you hosted a cocktail party by yourself? Your wedding or your anniversary probably, right? But with the availability of a myriad number of happening venues, why wait for an occasion that big to throw another party? We say all you need is a venue and your friends would love nothing more than such a party. After all catching up with your favorite people do not need a reason, right? So this weekend surprise your close relatives and your best of friends to a happy and fun filled evening, to reminisce the joys of life. Here is the list of some of the most delectable and Best Cocktail Party Venues In Mumbai you can definitely bank on for this purpose:
1) Lagerbay, Bandra West, Mumbai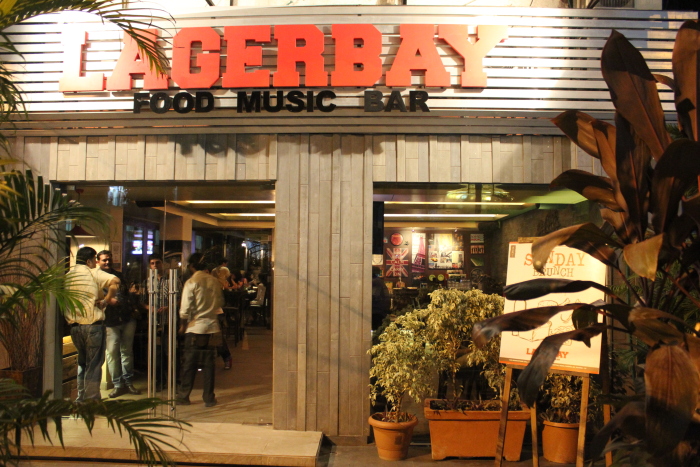 Food and Music are the two main attractions at this quintessential venue located in Bandra West. It is a bar, dining restaurant and lounge all combined into one happening place. You can imagine the level of style and comfort this place would provide if chosen for your cocktail party. The list of exotic drinks and international cuisine is commendable, to say the least, Japanese Unagi being one of the most famous dishes they serve. With this celebration hall, you can definitely be assured of a worldly affair of food for your party.
2) Onyx Banquet at Intercontinental Marine Drive, Nariman Point, Mumbai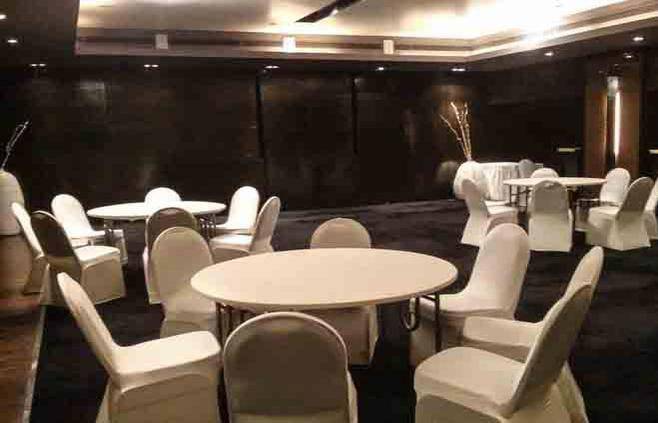 For the ones who love some privacy and discreet aura to a venue, this place is the perfect choice for them. Located intimately within the luxurious Intercontinental hotel in Marine Drive is Onyx banquet. Upon customization, this celebration hall can even turn into a lounge like atmosphere with ambiance floor and ceiling lights and lip-smacking range of continental cuisine. Another key factor that has been a major attraction of this place is, it is located right adjacent to the breathtakingly beautiful marine drive and once the dusk takes over, the famous Queen Necklace comes into view.
3) Cabinet at Hotel Park View, Andheri West, Mumbai
Looking for a modest yet attractive celebration hall for more of a formal cocktail party? The Cabinet would serve this purpose effortlessly; it is within Hotel Park View - one of the many hotels with banquet halls in Mumbai. Its specialty is its proximity to nature, the venue is nestled amidst beautifully carved landscape gardens and parks present nearby. It gives a sense of calm and serenity to any event that you would wish to celebrate. This makes it perfect for a cocktail party that would involve either office professionals or the elder crowd of the relatives in a family function.
4) Flurries at Hotel Vihangs Inn, Thane West, Mumbai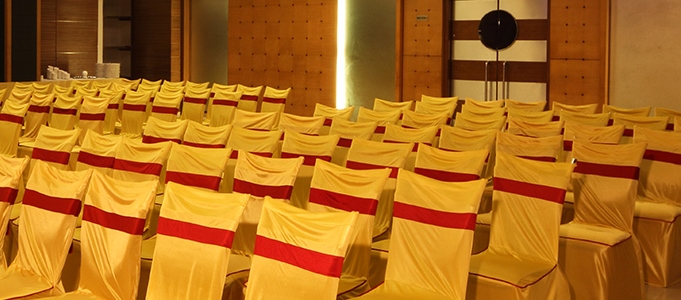 For venues that are on the outskirts of Mumbai, Flurries in Thane is a good option and it is renowned for its top notch services offered for any event it has been chosen for. It is located within Hotel Vihangs Inn and is one of the most recognized hotels with banquet halls in Mumbai. The size of the hall is spacious enough for you to host a grand party of around 150 guests easily. Flurries is one of the 3 banquet halls in the hotel and is the largest of the all the three giving one an independent area to plan the event and seating in your own desired way.
5) Allamada Terrace at Marine Plaza, Churchgate, Mumbai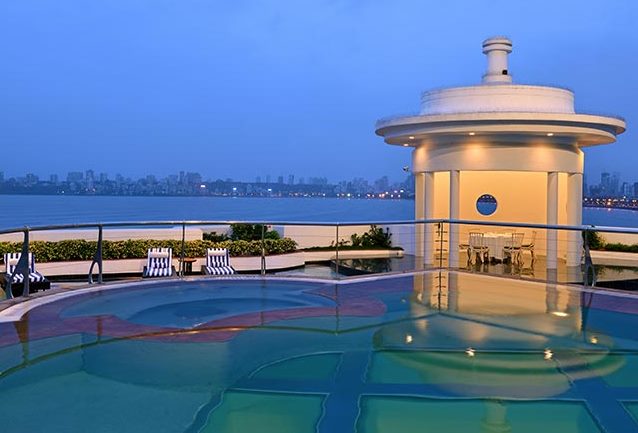 Dreamt of partying in the skies? Reminiscent of giving a Las Vegas like lively vibes are this unmatched venue at the reputed Marine Plaza in Churchgate. This open air venue in Mumbai has a jewel of a feature that instantly sets them apart from other - and that is a full-fledged swimming pool. The whole area of the venue is semi-circled around the pool. Before you feel amazed already, let us state the obvious fact that this spectacular venue is nestled on the rooftop, giving you views of the open waters like no other! For an event to be called luxurious, the Allamada Terrace is the ultimate answer, hands down.
This spectacle of a venue has can be chosen for a host of lavish dinners, petite corporate meets, or luxurious receptions. Rest assured, you can totally bank on the fact that you and yours guests will be able to move around the venue with a tranquil mind. This is one of those hotels with banquet halls in Mumbai that offer compete for assistance if chosen as your venue. Coming to the second most sought after factor that makes this counted among the top venues in Mumbai is the view that it offers. You are treated to absolutely breathtaking views of the Arabian Sea from a height that is bound to leave in awe. After all, it is not every-day that you get to live this skies of a grand city like Mumbai, isn't it?
6) Town House Cafe, Fort, Mumbai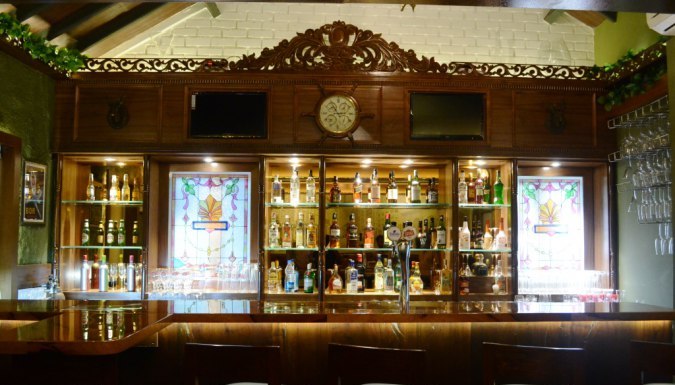 A touch of vintage always adds a touch of nostalgic luxury to the venue and this venue does just that. The décor and interiors are done in a way that gives the feeling of being in old-Bombay, with signature clocks and wallpapers. The high ceiling structure adorned with wooden beams and green walls create a cozy atmosphere perfect for intimate ceremonies and parties alike.
7) Liv, Fort, Mumbai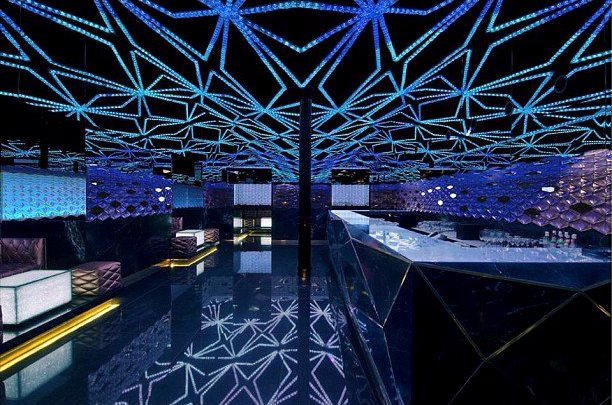 'How can you not opt for a venue like Liv if thinking of hosting a cocktail party in Mumbai' is a question you would definitely encounter when discussing with your fellow Mumbai-ites. The place boasts of an envy-worthy ambiance with geometric LED designs on the ceiling, walls with eclectic neon lights and undoubtedly some of the best DJs to keep the party going! Liv is a lounge cum party venue that you would not deny once you see it for yourself, plus the place is grand enough to host around 200 people! Talk about partying like a king!
8) Salcette at Taj Lands End, Bandra West, Mumbai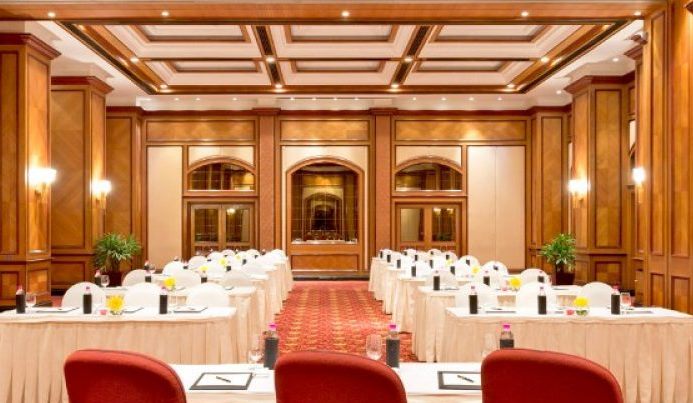 Entering the abode of the uber-luxurious venues, this has been seen as one of the top venues in Mumbai since quite some time now. Quaintly nestled in the iconic Taj Lands End in Bandra is Salcette - a truly majestic pillar-less hall that can house up to 150 guests. One has an uncanny sense of pride when it comes to hosting a party within the confines of a 5-star hotel, and we say that is all right. A little bit of healthy pride never hurt anybody. After all who wouldn't love to attend to a party place with such grandeur, right?
9) Yamuna at J W Marriott, Juhu, Mumbai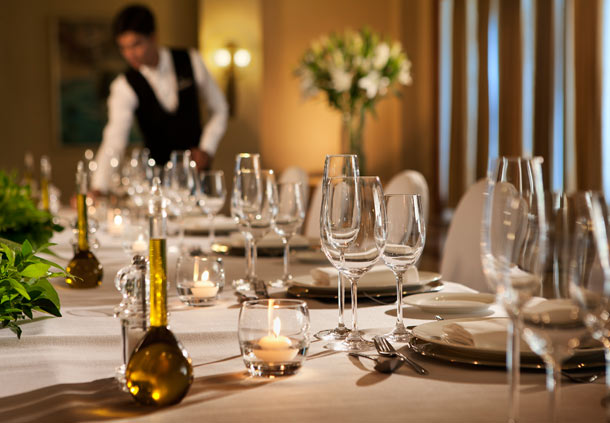 One of the premier luxury hotels in Maharashtra, the J W Marriot is located right across the scenic Juhu beach, giving you splendid views of the Arabian Sea waters. The Yamuna is one of the top venues in Mumbai that cater to each and every aspect of your party, naturally due to it being in the lap of luxury. From best DJs to valet parking and plethora of other services, this place has them all. It also offers the freedom to design your own seating arrangement, given the vast area present in the party venue; allowing you to take your party to a creative new level.
10) Sapphire Lounge at Cest La Vie, Bandra West, Mumbai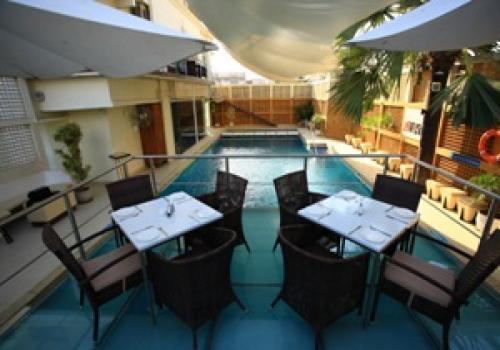 What would a list of cocktail party venues be without a poolside party venue option right? Here is the last from the list but definitely not the least of the favorites. Sapphire Lounge is the jewel of C'est la Vie – an elite club with drool worthy ambiance of the venue. This party venue has all the right amenities from projector and sound system to stage and Dj, all which can take the already happening place to a whole new level of class. It is apt for signature bridal showers and bachelor's party with the crowd of up to 100 guests.
Now that you have read about these amazing venues, the wait to get the party shoes on is sure to lessen, we assume. Not only is this a good idea for a friendly get together of buddies from your alma mater but these venues can also play a vibrant role if chosen for a grand occasion like the bridal or Bachelor cocktail party, birthdays and anniversaries too. So whatever the drive behind such cocktail party, you now know where to head!