Is a second wedding in the family approaching soon? Or are you about to celebrate another anniversary of your loved ones? No matter what the occasion is, celebrations like these require a proper venue is a universal fact no one can question. But the type of venues, its size, its amenities and its fame varies from one person's preference to another. If we talk about a post-wedding ceremony like reception, one may prefer to throw it in a grand style that equal the grandeur of the wedding preceding it. On the other hand, there are people also would love to throw a discreet bash, calling just a minimal crowd of close ones in a demure venue in the city, the choice is theirs.
The other factor that comes to mind while hunting for a venue is the budget. As mentioned earlier, it also depends on the way you would wish to celebrate. You can choose to spend millions on an event or keep it discreet with a pocket-friendly venue in the city. Either way works fine, the venue would be decked, the event would unfold, your guests would make merry and leave with cheerful memories. It is YOUR event after all, and you are the person who needs to be comfortable with the plan. Keeping this in mind, let us look at some of the best budget banquet halls in Mumbai:
1) Vanmali Hall, Dadar West, Mumbai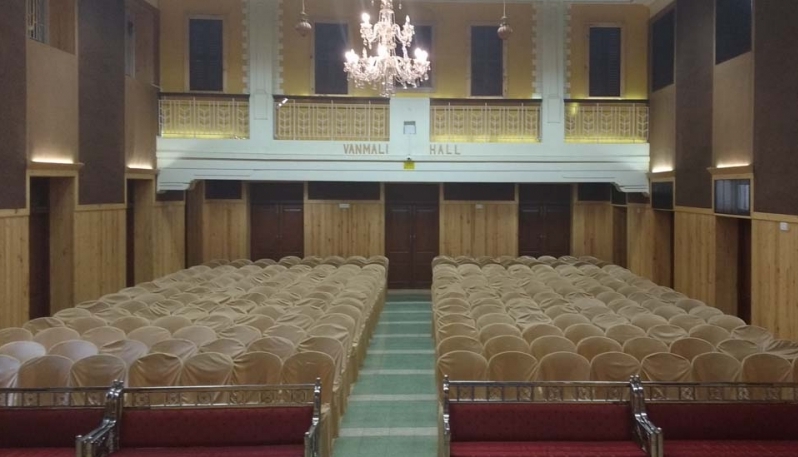 If simplicity and traditional set-up are on your checklist, this hall is the one you have to pay a visit to. The Vanmali Hall is one of the oldest ones in Mumbai, having been established in the year 1885. It has been maintained over the year in spic and span manner, retaining the old-world charm that it emanates. One can host weddings and related ceremonies in a traditional manner with simple décor. You may even customize the décor to suit your customs and choices as well. Whatever the event is, the senior members of the guest list would definitely find this spot as their favorite.
2) Bunts Sangha Banquet, Kurla East, Mumbai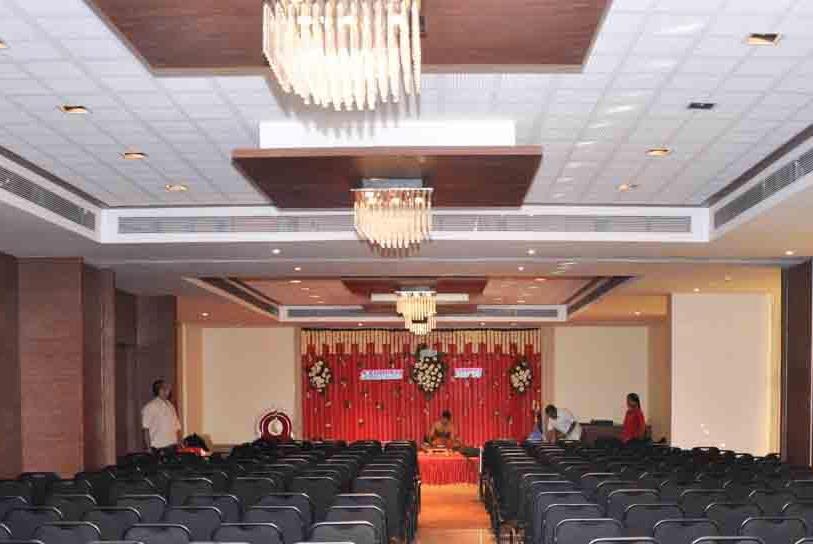 Entering another part of Mumbai, this banquet hall is located in the ever-busy Kurla. It is a spacious celebration hall with a capacity to house up to 450 guests at a time, making it apt for weddings and other related grand ceremonies and events. The large hall can be customized with your choice of décor to suit the event. Despite the pocket-friendly cost, the guests would be able to enjoy this ac banquet hall in Mumbai along with a plethora of other services like refreshments, stage, and sound system and a lot more that can elevate the entertainment quotient of your event.
3) Sammelan Party Hall, Goregaon West, Mumbai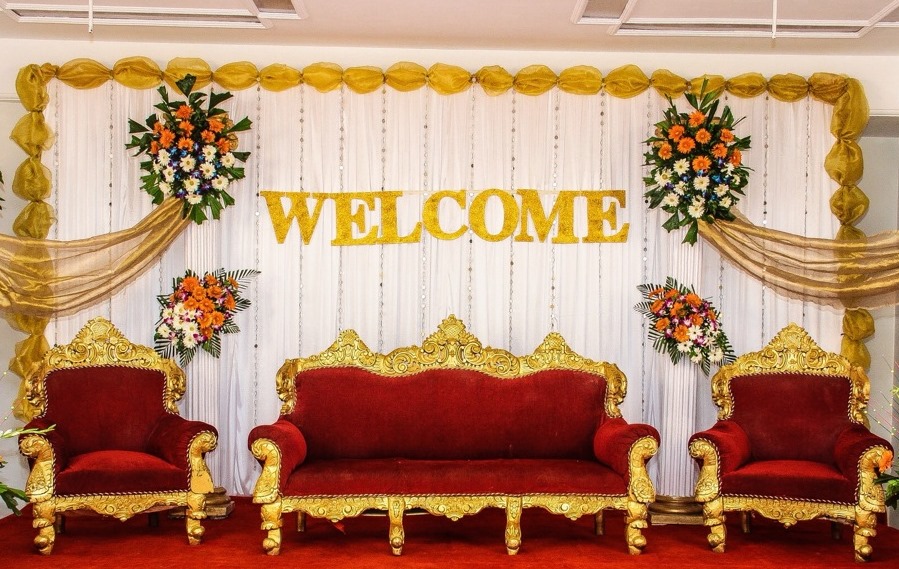 An ac banquet hall in Mumbai that can house a large crowd, without difficulties is the Sammelan banquet hall located in the posh locality of Goregaon West. It has been in the industry since, quite some time and it is known for the impeccable services offered by the management. Those services include everything from gathering décor, pundit, planning of the event, changing rooms, sound systems and a lot more. One would easily be surprised by the amount of these amenities at a price that does not reach the skies in any way.
4) Sheetal At Ashish Banquets, Malad West, Mumbai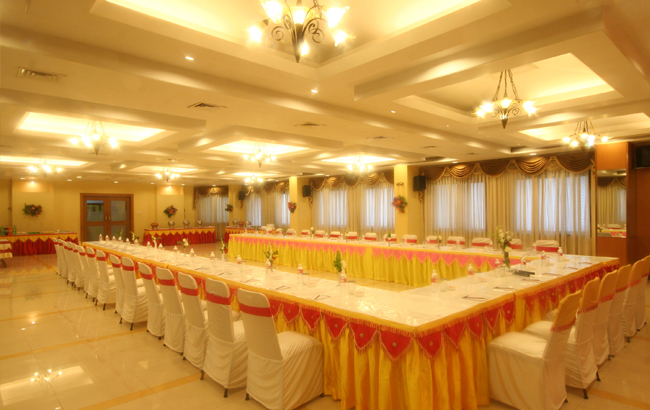 Renowned for holding a number of weddings, receptions and even corporate events are Ashish Banquets in Malad, and Sheetal party place is one of them. It is a beautifully structured hall that can accommodate small as well a crowd of big numbers. This venue is split into two sections - one being the party place that can be used to host intimate events like engagements; the second is the banquet that can hold the larger part of the crowd. Both the sections have been built keeping in mind beautiful aesthetic of interiors for events.
5) Brijwasi Palace Hall, Goregaon East, Mumbai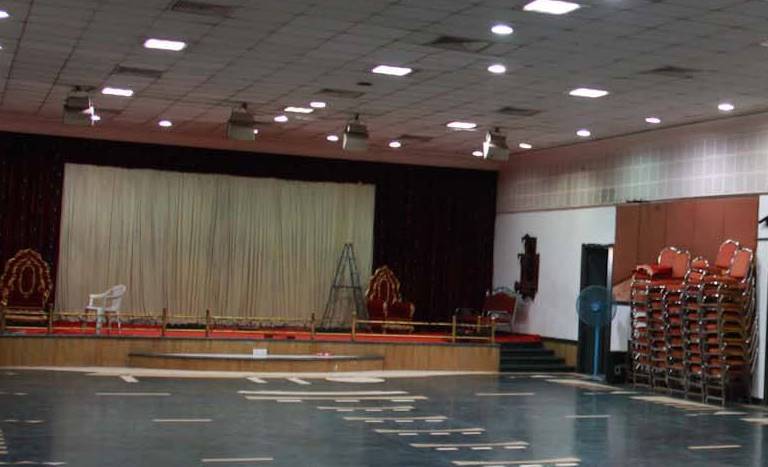 Grand is the perfect word, to sum up, this banquet hall in Goregaon East. It can hold guests of up to 700 in number and even has valet parking facility that can house up to 50 cars at a time. Now such features may put one into thinking about the cost, but there is no reason to worry on that front as the banquet is priced at affordable rates. Now given the huge space available in the banquet hall, the style of seating can be tailor-made as per your requirements and events.
6) Maharaja At Supremo Activity Centre, Jogeshwari East, Mumbai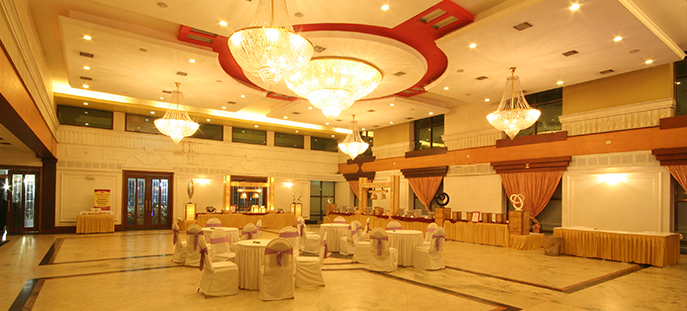 Out of the whole list of the halls we have for you, this is the largest one. It can house approximately 1200 people at a time, now that is one grandiose venue! Often noted as one of the top venues in Mumbai, the Maharaja is complete with numerable facilities that range from valet parking and a stage to changing rooms and projector screen. This ought to ring a bell in the budget department we suppose, but that is also covered as this hall has its rates in really affordable windows. What more could you ask for when you're receiving such plethora of services?
7) Sai Nandan Banquets, New Panvel West, Mumbai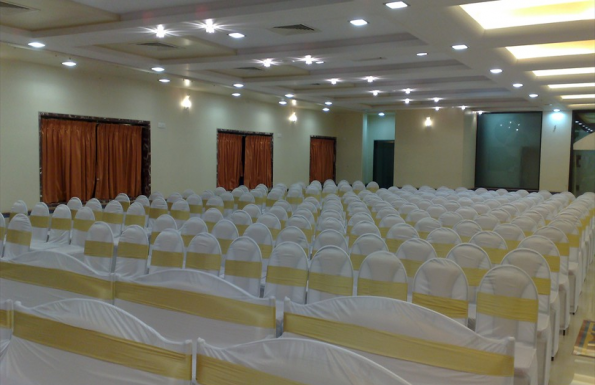 One of the most interesting things to do an event for some is clicking amazing pictures with your loved ones. If that is so for you too, wouldn't it be amazing to share all your amazing selfies with your loved ones instantly, on the spot? Well, you can surely do so in this modern and trendy celebration hall called Sai Nandan Banquet located in New Panvel West. The swanky interiors are made up of well-lit walls, artsy ceiling with cute little chandeliers at regular intervals. Once you choose this venue, you can be assured that the décor is already set up before you even try to plan for it, and if it does not match your event you can customize it as per your choice.
8) Flamingo at Shree Kutchhi Lohar Wadi, Matunga (C.R.), Mumbai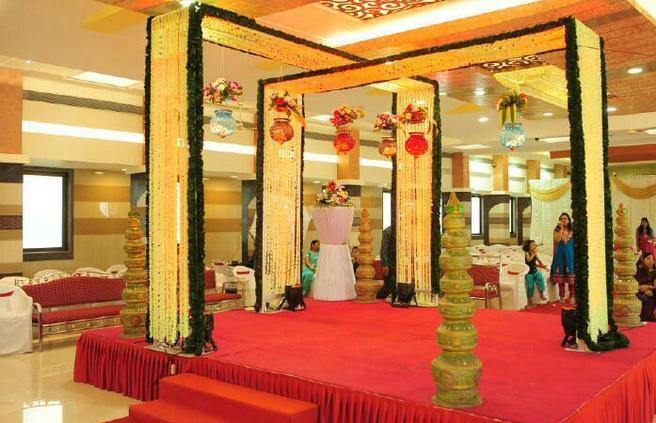 Going by the name, this banquet has a sleek and attractive appeal to its interiors. The ceiling is done in a creative manner, the walls adorned with glass panes and curtains give a calming yet an artistic view to the guests attending. This hall does not support monopoly of catering and hence allows you the freedom to choose the one that best suits your cuisine choices. Also, the place being spacious, it allows you to have the seats placed in a layout that you desire and the stage done in your own way like some of the other reputed top venues in Mumbai. After all, a touch of customization is what makes an event feel close to heart, right?
9) Yuvraj at Supremo Activity Centre, Jogeshwari East, Mumbai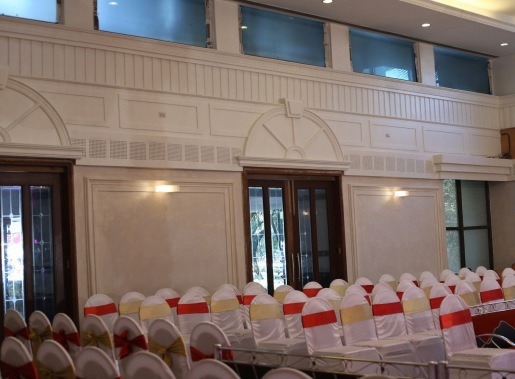 Yuvraj is one of the five famous venues located within Supremo Activity Centre in Jogeshwari East. Compared to the other ones, Yuvraj can be chosen to host medium-sized events with a minimal crowd of 100 to 120. But this does not limit the amenities that the place has to offer you. They have everything that can add stars to your party, best DJs, parking space, entertainment sound systems and changing rooms, all of them can be made available on your request.
10) Le Sutra Art Gallery at Out Of The Blue Khar, Khar West, Mumbai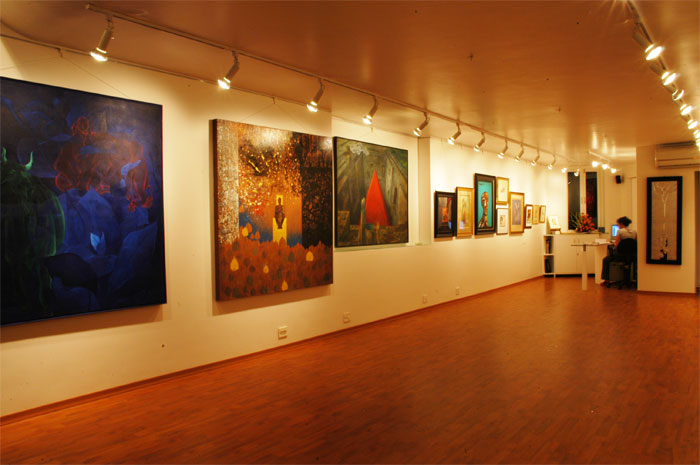 Art lovers here is a party place that you would not want to miss. Basically, an art gallery turned into a banquet hall, Le Sutra has been designed in a way it can accommodate your guests of restricted numbers easily; making it a very intimate but a very chic affair. The place is complete with best DJs, sound system, projector screen and a lot more, so the entertainment aspect is in total check, so it a venue your folks won't mind shaking a leg in.
These shortlisted places are wallet-friendly yet they do not compromise on the list of amenities or offerings they have for any of the events you have in mind. This list of party places would surely come handy when looking for a venue with a budget in mind, and not only does the event planning become a lot easier with these options but it also becomes lighter for your wallet.