We all love to put a cool and new Mehendi design and especially on our wedding day. And here we've got you not one, but three beautiful Mehendi designs!! So if you have your wedding coming up, then we strongly suggest you to go for one of this a try… And especially when if you like millennial design… Trust me you will look a cool bride!!
Mehendi with poetry or portraits dedicated to your groom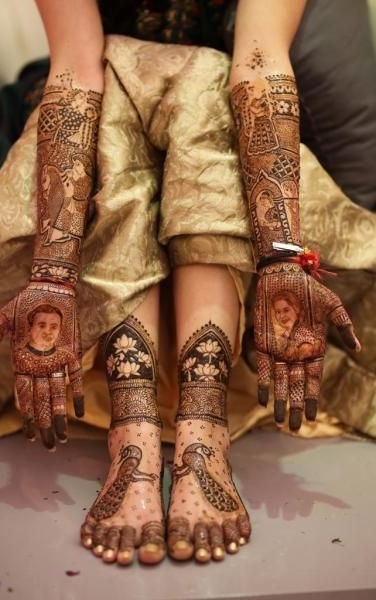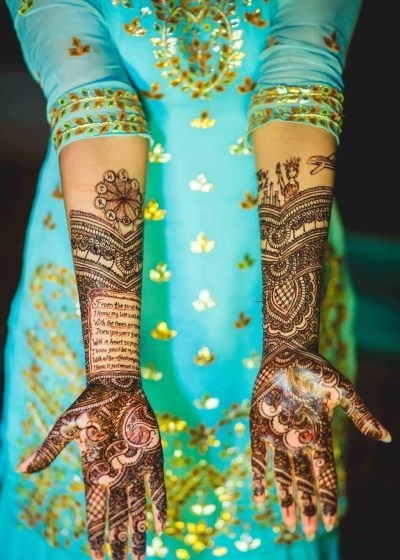 Whether it's a photo of your groom, or a verse or just a few words, dedicating something to your groom… These ideas are used rather than just writing his name… Something new and we think it's a very sweet idea… Pretty timeless too! Right!!!
Figures in Mehendi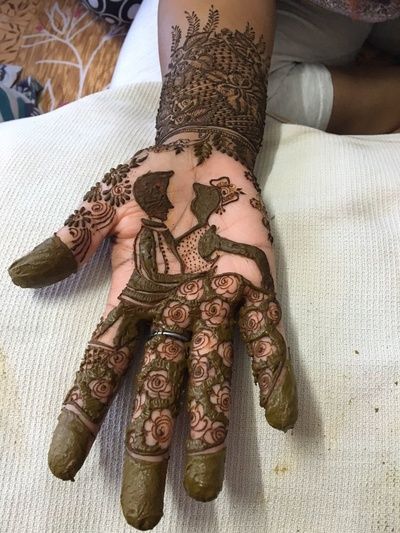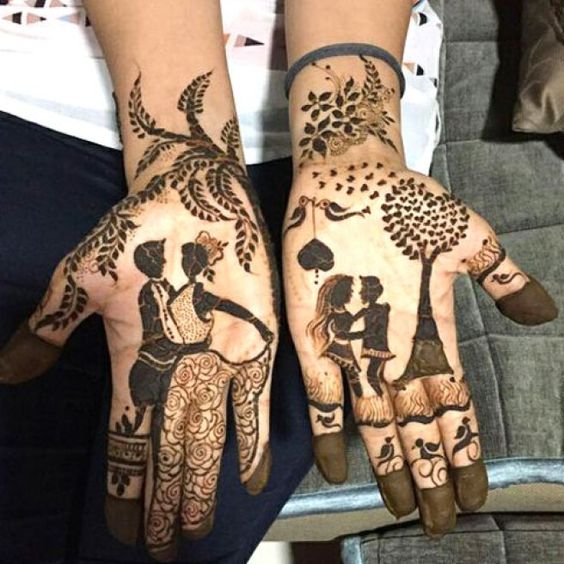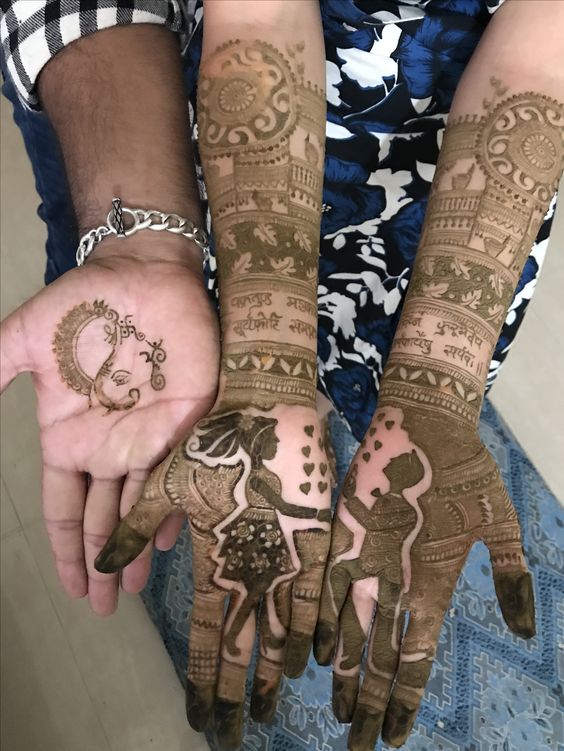 Even this type of figure Mehendi design is in latest and most running trend… Lovely isn't it!!!
Birdcage design Mehendi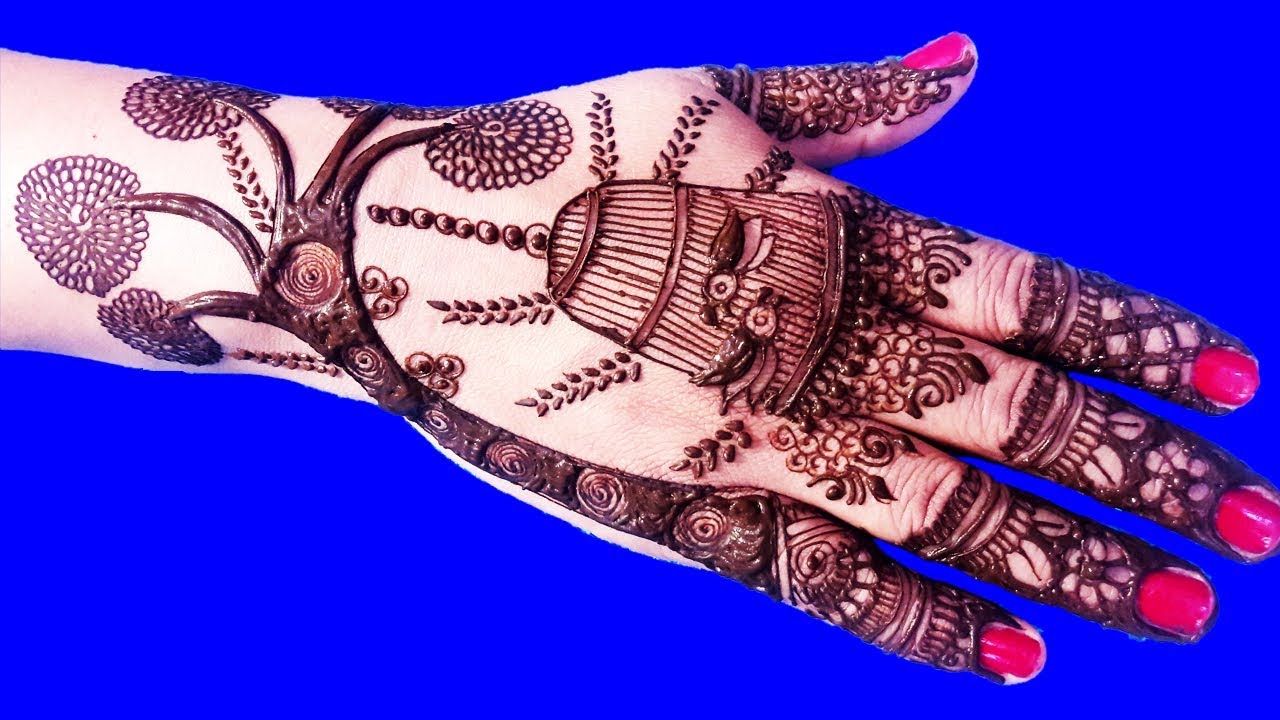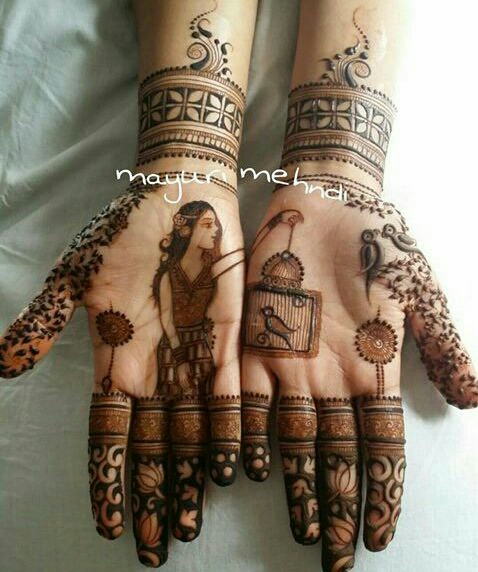 Being used in décor and then for design in lehenga, and literally being all over wedding this year, birdcages have now taken over the bridal Mehendi designs as well… It looks super cute if you like fusion and wanna try something new!!
Mehendi only on toes or just like an anklet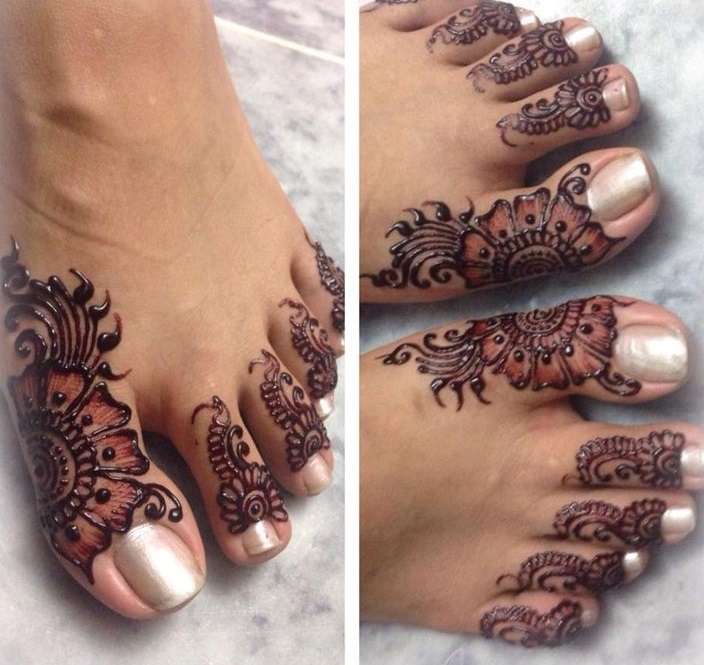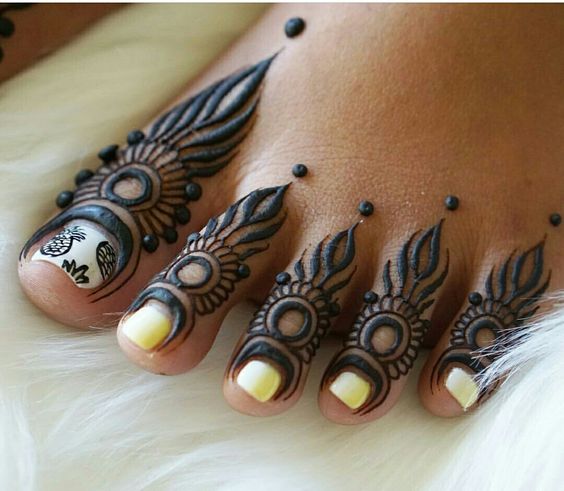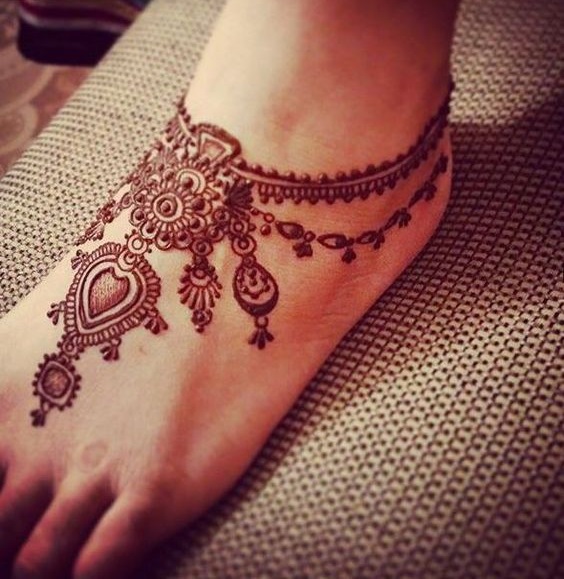 Applying Mehendi only on the toes and skipping the rest of the feet is also a cool new trend for brides… After all, that's the only part which shows from your heavy fancy chappals, right!!! :P
You can also put an anklet type band, even that's the latest trend… Try it out!
So, which one is your fav?