One of the most satisfying things in the world would be to be in the company of old friends where you can relive the good old days. The best part is that you can totally relax and be yourself. Don't you agree? Why wait to meet them then? Anytime is a good time if you haven't met your friends in a while. Give them a call, make plans for the reunion party, decide on a time and place and meet! Simple as that!
In fact, reunions should be done more often after you grow up and go your own ways in life. It is always a pleasure to catch up with good friends who walk on different paths in life. Our team thinks so too. Therefore, we came up with this list of 10 best get-together party venues in Navi Mumbai to have a memorable reunion and wanted to share with you. Here goes -
1. Rockville Bar and Diner, Rockville, CBD Belapur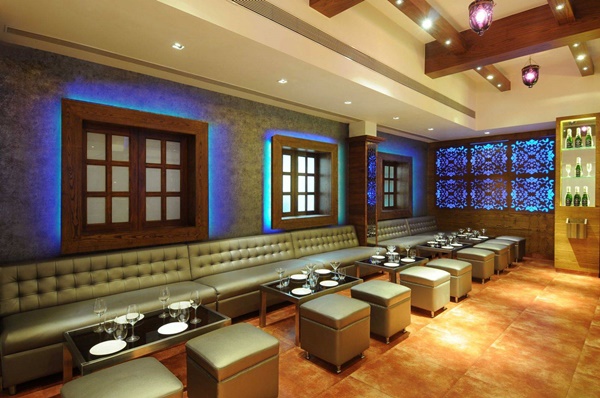 Situated in CBD Belapur, this contemporary and plush looking lounge and restaurant offers charming ambiance and an old world charm of a country house. The ambiance is warm and inviting. It offers cross continental cuisine and energetic spaces that are ideally suited for some good times with friends. You can enjoy culinary delicacies from China, Mexico and satiate a number of other gastronomic wishes that you may have nursed.
In addition, the bar has a fine selection of spirits from all over the world which are complemented by mouth watering appetizers. Live music and prompt service add to the lure of this quaint diner. For a rocking time at a vibrant venue with friends, good food and drink, the Rockville bar and Diner are a must try.
2. Rainforest, CBD Belapur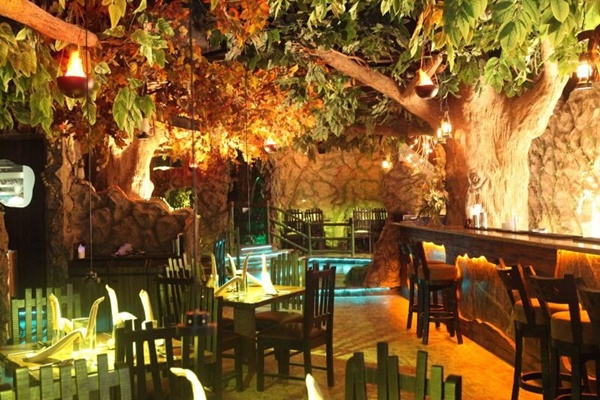 Located close to the CBD Belapur railway station, this is probably the only forest themed restaurant in Navi Mumbai. With interiors that remind and give you the feel of being in a forest, the Rainforest serves delicious food and a wide range of cocktails and alcohol.
You can all have a great time dancing to upbeat music played by the talented DJ or simply enjoy the music and the delicacies served by the courteous and helpful staff. If you would prefer to host your reunion party in a private hall the Rainforest offers the use of its small party hall which can accommodate about 1000 guests comfortably.
3. The Angrezi Pub - Avion Hospitality Services, CBD Belapur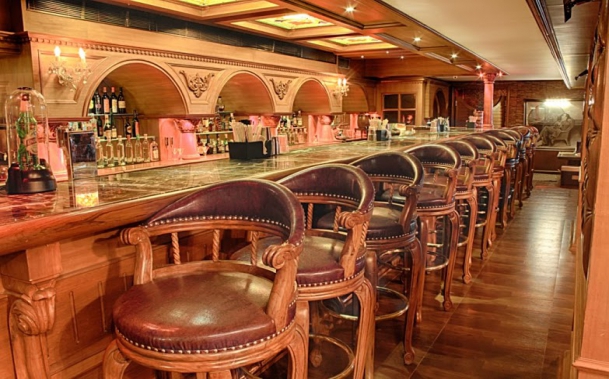 This pub has a Royal Victorian theme which makes the interiors and seating quite charming. The menu includes a mix of India and, continental and oriental cuisines. The bar is fully stocked with the best liquors and wines. Once here, you would enjoy dancing to the rocking live music or DJ on the dance floor.
The venue is great for hanging out with friends or catching up with a party. If you are a group of 50, the pub will accommodate you comfortably. For those who prefer not to dance can just enjoy the music, the live sports screening or play a game of pool at the pub. Valet parking facility is provided and service is gracious.
4. Cult Lounge - Nimantran Hotel, CBD Belapur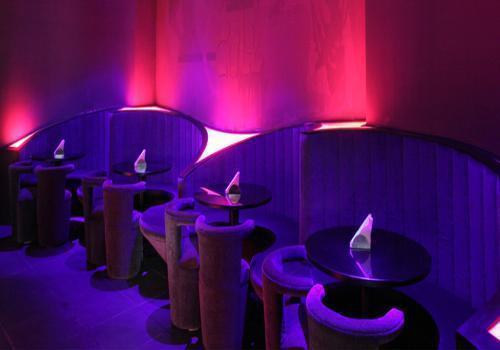 As you step into the cool interiors or this cool lounge it is sure to take your breath away with its contemporary and inviting ambiance. The lights and colors have been used create a pleasing and relaxing effect. The lounge is popular for its foot tapping music, flashy dance floor, and special cocktails.
One can choose from a wide range of cuisines which includes both vegetarian and non-vegetarian delicacies. It offers a great setting for a reunion party of 120 which is served by prompt and efficient staff. The hotel is a frequent venue for hosting events like parties, corporate events and private events.
5. Soy Street - Vashi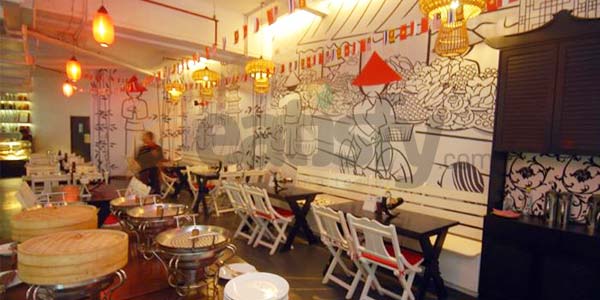 Soy Street is located in the Inorbit Mall in Vashi. Spacious and charming ambiance with bright interiors and lovely music greet you as you step in. Not to forget the appetizing aromas of authentic Chinese food. If you are looking for some good time to spend with friends over really delicious Chinese cuisine, then this is it.
They also serve a buffet with a wide spread of soups, salads, starters, dumplings, live counter, choice of drinks, main course and desserts. Friendly service and great food make this place a welcome change for reunion parties.
6. Something's Fishy - Vashi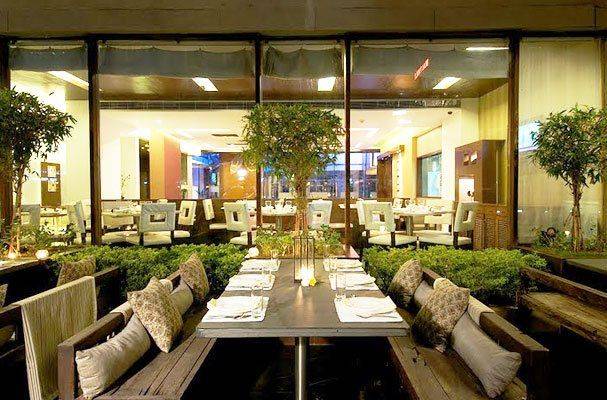 This one is a stylish restaurant located in Vashi. Something's Fishy is known for its sophisticated ambiance and great tasting seafood. You can expect high quality and mouth watering food to be served at this restaurant which is part of the award winning Tunga Hotels group.
The restaurant easily accommodates parties and gatherings of about 80 guests. The staff is also known t be quite courteous and eager to please. Given that the venue offers a wide range of lip smacking delicacies, fully stocked bar, buffet options, lovely cocktails and beautiful ambiance, this would be a great choice for your next reunion party.
7. Barbeque Nation ( Nerul) and CBD Belapur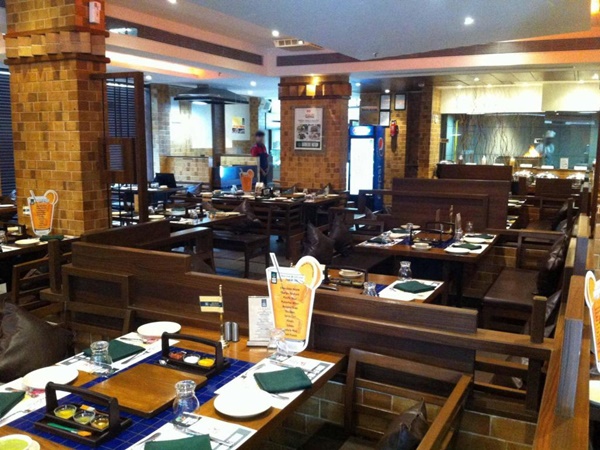 Barbeque Nation is one of the most popular restaurants in Mumbai. It is an ideal venue for a party with friends to catch up over some lip smacking food and drinks.
Your friends can choose from the wide variety of Asian, Mediterranean, Indian and American food presented appealingly in their lunch and dinner buffets. The ambiance is cozy and rustic done up with wood and brick. Valet parking makes it easy for you to relax and enjoy the warm services and lovely food.
8. Nostradamus Lounge and Bar - Fortune Select Exotica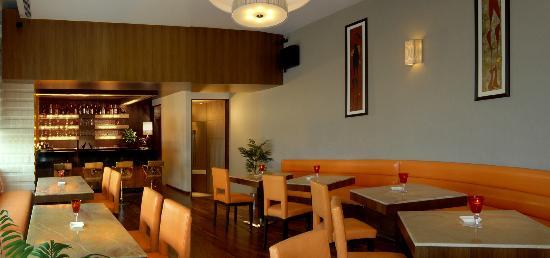 The Fortune Select Exotica located in Vashi is an award winning star hotel with modern amenities offering the ideal hospitality services for parties and events. You may either prefer the banquet halls or the trendy Nostradamus Lounge & Bar to host your reunion party.
Either way you can be assured of great service and a range of delectable cuisine. The lounge has a relaxing setting and offers a wide selection of fine alcohols.
9. Unison 1 - Four Points By Sheraton, Vashi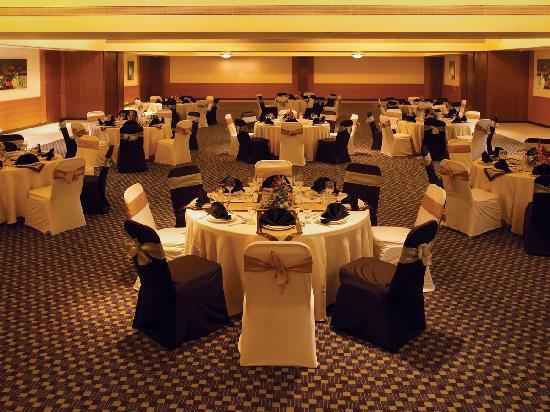 An alternative to restaurants and lounges could be lovely banquet halls for hosting your reunion party. Banquet halls such as the Unison 1 in Four Points by Sheraton are designed to create an ambiance of gaiety and beauty. The hotel is also known for its wonderful cuisine and prompt services.
Just in case you do not prefer the hall, the hotel also offers a trendy café and a pool side resto for hosting events. Their mixologist is known to create the most wonderful cocktails and mocktails. For authentic grills, great skyline views and musical ghazal evenings you can try this venue.
10. The Park, CBD Belapur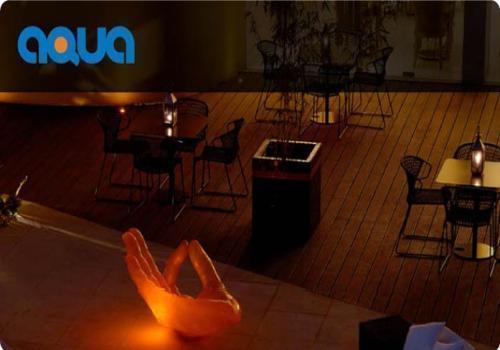 Adorned with beautiful interiors and modern architecture, The Park offers its many spaces to host events of various kinds. You can choose from the banquet halls to the 4 fine dining restaurants in house. One of them is the poolside Aqua resto and bar.
Serving delicious Mediterranean food and barbeques and a range of fine spirits, this resto bar is an ideal party venue for hosting reunion parties. Moreover, the luxurious ambiance and warm hospitality will surely help in making your party a memorable one.
So, when are you having that reunion party?