Jewellery is a significant aspect of your bridal attire and can make or break your bridal look. So, make sure that you choose the right accessories and jewellery that perfectly complements your attire. Once you have decided upon your bridal attires, now look for the right accessories to match them up.
If your attire is with heavy work, keep the jewellery simple. Else if it is simple, then spruce it up with intricate heavy pieces. Picking out the right jewellery shop can be a nightmare, given the plethora of choices for you.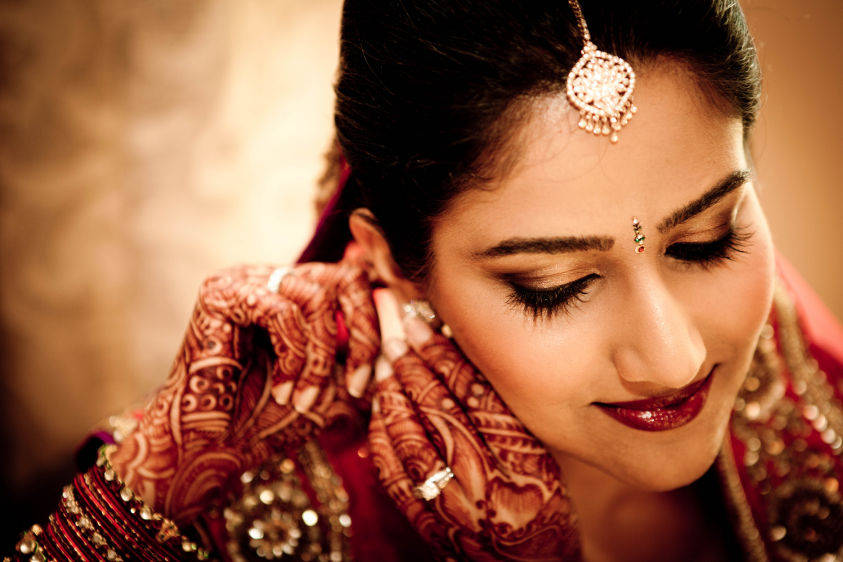 Indian bridal jewellery is an ocean of choices and has several designs for every type of bride. Choose from a variety of colours, look and designs. With all the planning and running around before your wedding, you can be bogged down when it comes to choosing the right jewellery for your wedding.
Not to worry, Hamaraevent has gathered together the best jewellery shops in Mumbai that provide the best value for your money. Discover the right pieces of jewellery that will add the perfect finishing touch to your bridal attires.
Best Bridal Jewellery Shops in Mumbai
1. Just Jewellery - Mahalakshmi West
Just Jewellery was launched in 2008 by women entrepreneurs Sandya and Jasmine who are a mother-in-law, daughter-in-law duo. Since its inception, the shop has attracted a lot of followers for its eclectic collection of fabulous jewellery. They have both traditional and contemporary designs, with something for everyone.
They also customise designs according to the customer's preference. They are well-known for using attractive semi-precious beads and plated jatdar in their designs. Apart from the flagship store, they are also present in stores like Aza, Ensemble and Amara. This resonates their strong brand power and reputation in the market.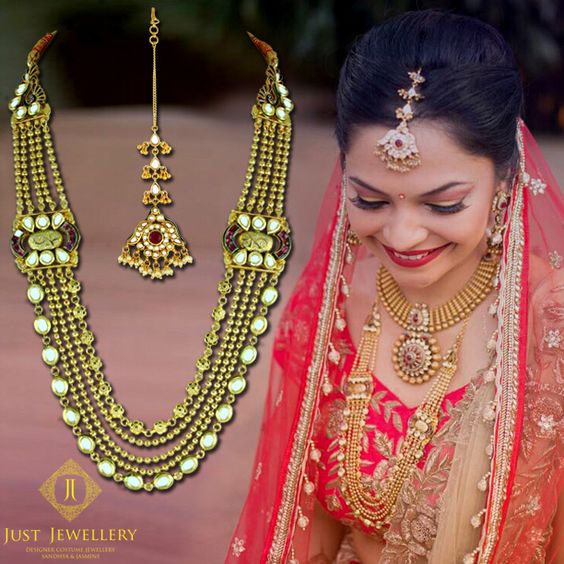 Bridal Jewellery From Just Jewellery, Mumbai
2. Curio Cottage - Colaba and Khar West
A must-visit jewellery destination in Mumbai, Curio Cottage offers exemplary designs that will make you go spellbound. Right from ethnic to contemporary, artistic and Victorian, they are a one stop shop for all your jewellery needs.
They offer stylish accessories with a touch of sophistication at pocket-friendly prices. You can visit them at their outlets located in 2 places in Mumbai - Colaba and Khar West. Experience the collections for yourself and see if they are worth it.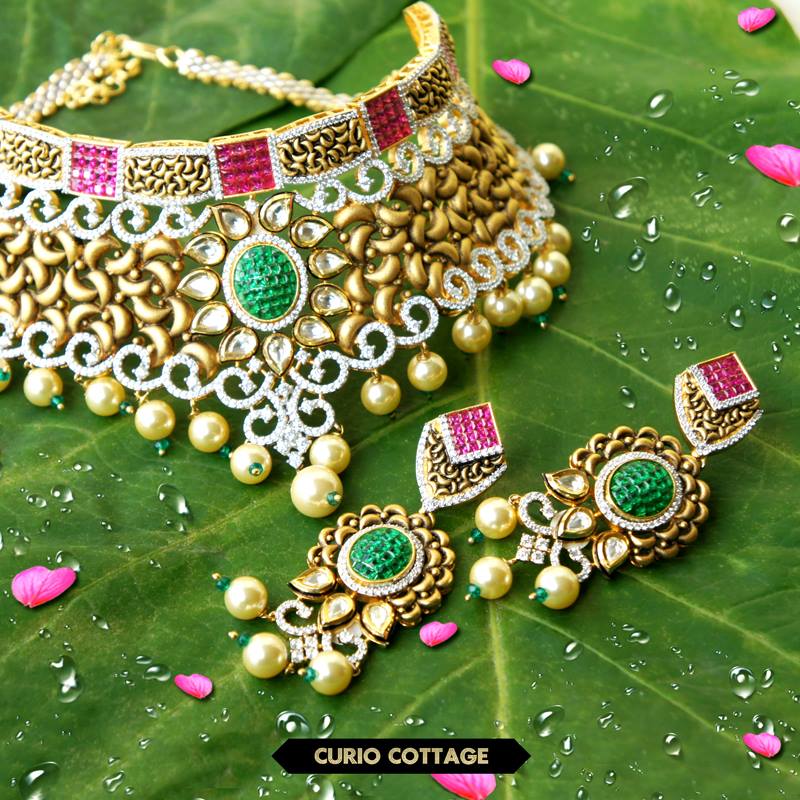 Amazing Jewellery At Curio Cottage
3. Aquamarine - Bandra, Breach Candy, Lokhandwala And Colaba
A wonderful destination for Silver, semi-precious and other types of jewellery, Aquamarine is located in several outlets across Mumbai, including Bandra, Breach Candy, Lokhandwala and Colaba.
It is very popular for its jewellery designed for Maduri Dixit's wax statue at Madame Tussads in London. It has crafted a very well-known not only in Mumbai but also in the International arena.
Conveniently located across major places in Mumbai, do pay a visit to Aquamarine to take a look at its collections. Shop for the perfect bridal accessories including Maang Tikkas, anklets, earrings, necklaces and more. Aquamarine specialises in the use of Silver and strives to bring a revolution on the usage of Silver in jewellery.

Vivid Collection Of Unique Jewellery At Aquamarine
4. Magic Mirror - Matunga and Santacruz West
Magic Mirror is into art jewellery for nearly about a decade and has earned a strong reputation in the industry. They have also recently forayed into clothing section as well, but their core focus in on jewellery. Mirror Mirror on the wall, Magic Mirror is a great place for bridal jewellery for all.
Their collections range from semi precious stones to precious and much more. Shop jewellery for your specific occasion of pre-wedding and wedding rituals here.
Select from intricately designed jewellery collections that are sure to be your pride.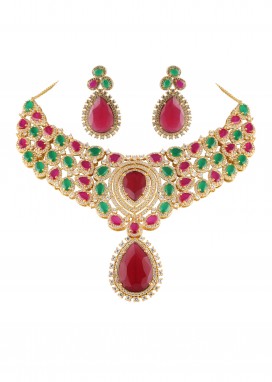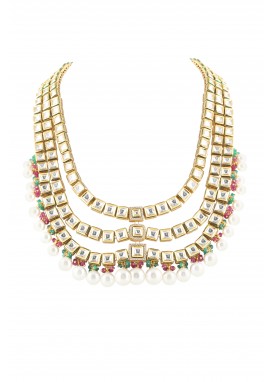 Intricate Neck Pieces At Magic Mirror, Mumbai
5. Sia Art Jeweller - Viviana Mall, Santacruz, Borivali, Kemps Corner, Matunga And Ghatkopar
Since its inception in 1995, SIA has earned a number 1 position in the fashion jewellery industry with over 150 retail outlets across India. It has also recently opened its doors in the International front, by opening a shop in Bahrain. Shop for timeless jewellery crafted with contemporary and tradition designs that speaks for itself.
Many Bollywood divas are spotted shopping at some of their outlets. With excellent customer service and exciting collections of bridal jewellery, shop from SIA and get some treasured trinkets with the best value for your money.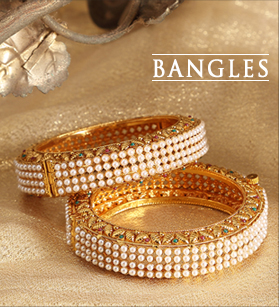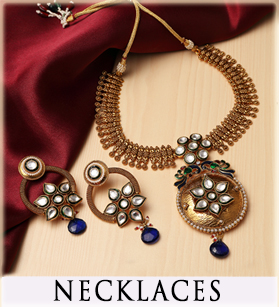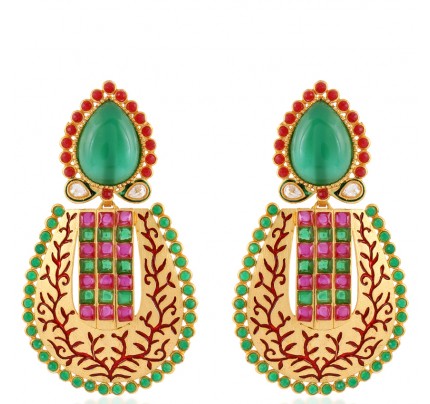 Fashion Jewellery At Sia Art Jewellery
6. Silver Queen - Santacruz West And Vile Parle West
Be different and purchase unique bridal jewellery from the Silver Queen. They are well-known for good quality, and their jewellery are carefully crafted to ensure that you are served with the best jewellery.
Buy all bridal accessories from a single roof including bindis, clutches and jewellery. Cherish your wedding with accessories bought from the Silver Queen and make a difference. Buy pocket friendly range of imitation jewellery at the best quality.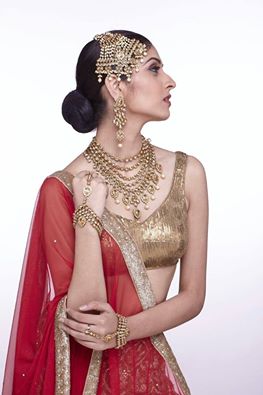 Unique Bridal Jewellery At Silver Queen
7. Vivaan Jewellery - Bhuleshwar
Located in Zaveri Bazaar in Bhuleshwar, they have a presence for over 10 years in the market. They are specialised manufacturers of jewellery and are also wholesalers. This means you can get bridal jewellery at the best price at this place.
Ranging from Kundan, Meenakari to Victorian and gemstones jewellery, Vivaan has it all. They provide the best quality bridal jewellery at the best prices. They can also custom-make jewellery according to your preference.
Head to the centre of all shopping in Mumbai at Zaveri Bazaar and do visit Vivaan Jewellery to view their exotic collections.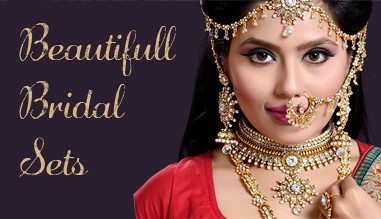 Bridal Jewellery At Vivaan Jewellery
8. Antara Jewellery - Dadar East And Borivali West
Buy high-quality Gold and Diamond jewellery at the most trusted place of Antara. A family based business run for generations, their jewellery boasts of excellent crafts manship.
A perfect jewellery shop to head onto along with your family. Avail the best customer service at their outlets and shop from their wide collections of exquisite jewellery. Ranging from the Dulhan collection to Sahana and Valay, their jewellery is designed for the unique you.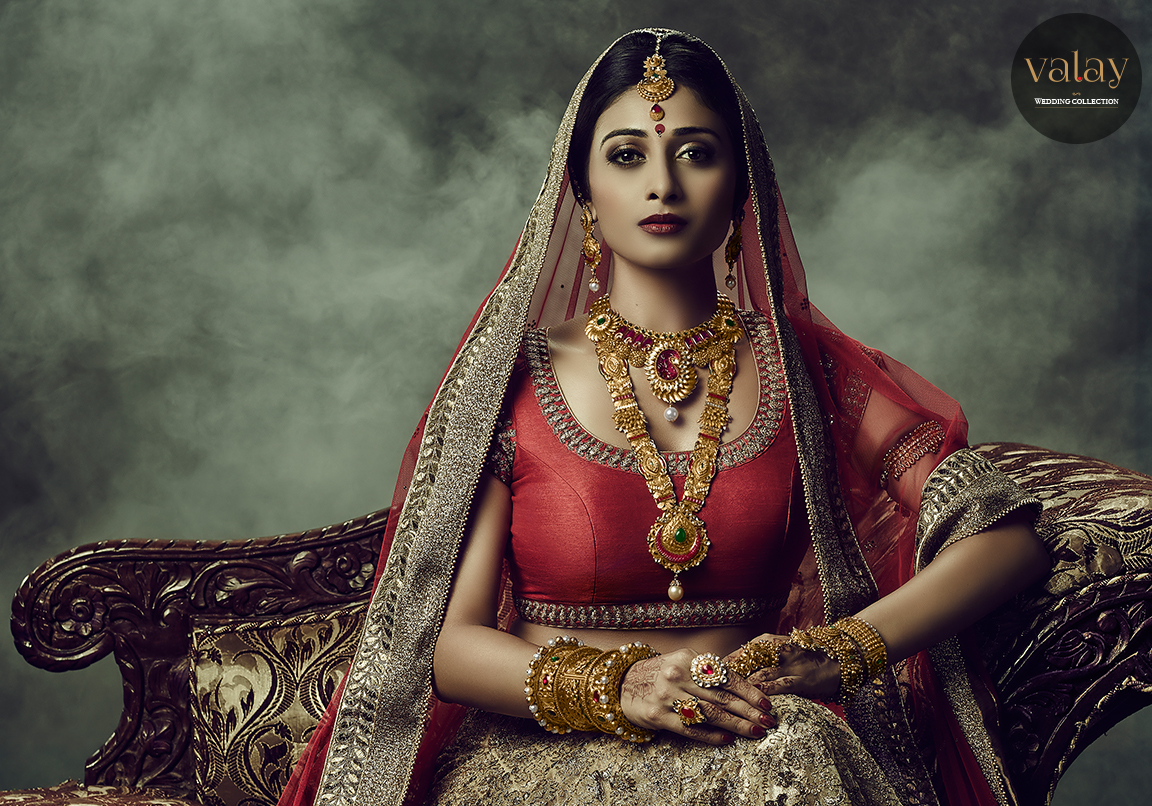 Valay Collections For The Beautiful Bride
9. Amrapali Jewels - Nariman Point
One of the most stalked brands of bridal jewellery is Amrapali. This elite jewellery brand is well-known for its magnificent jewellery that personifies the ethnic roots of India with a contemporary twist.
Many Bollywood divas have showcased this line of jewellery and carry it off with great élan. So, if you are looking for unique and authentic jewellery, Amrapali is guaranteed to kindle your interest.
You are sure to stand out with their unique collections of bridal jewellery. So, go on a big shopping splurge with Amrapali and pay a visit to their outlet to hand-pick their collections.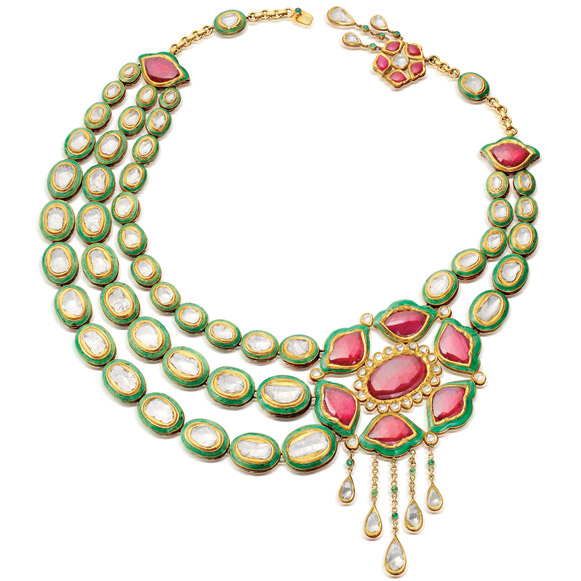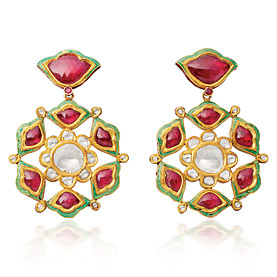 Beautiful Jadau Set At Amrapali Jewels
Women's love for jewellery never ceases to end. We always like to flaunt one of a kind jewelley and constantly want to wow everyone with it. So bride-to-be's take this wonderful opportunity to pick out your bridal jewellery from some of the best shops in Mumbai.
Gone are those days, where brides used to stick to traditional gold jewellery. With so many choices of other types of jewellery available in the market today, experiment with different styles.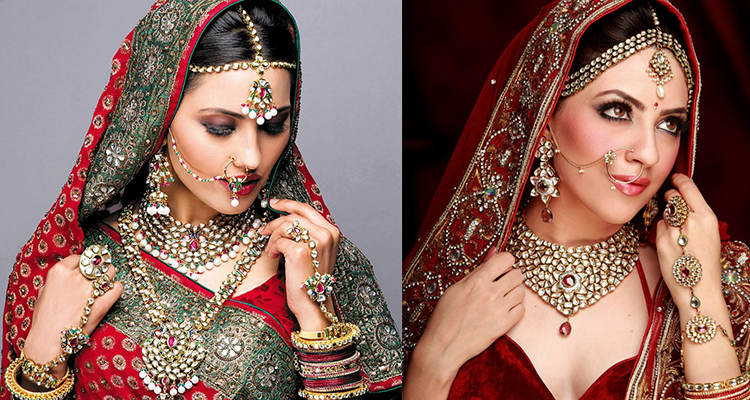 Gorgeous Brides Wearing Stunning Jewellery
List of the best bridal jewellery shops in Mumbai, which has provided by HamaraEvent is a great place to start your bridal jewellery hunt. We hope to serve you with the best jewellery in town. So, ladies go berserk shopping at your favourite outlets.